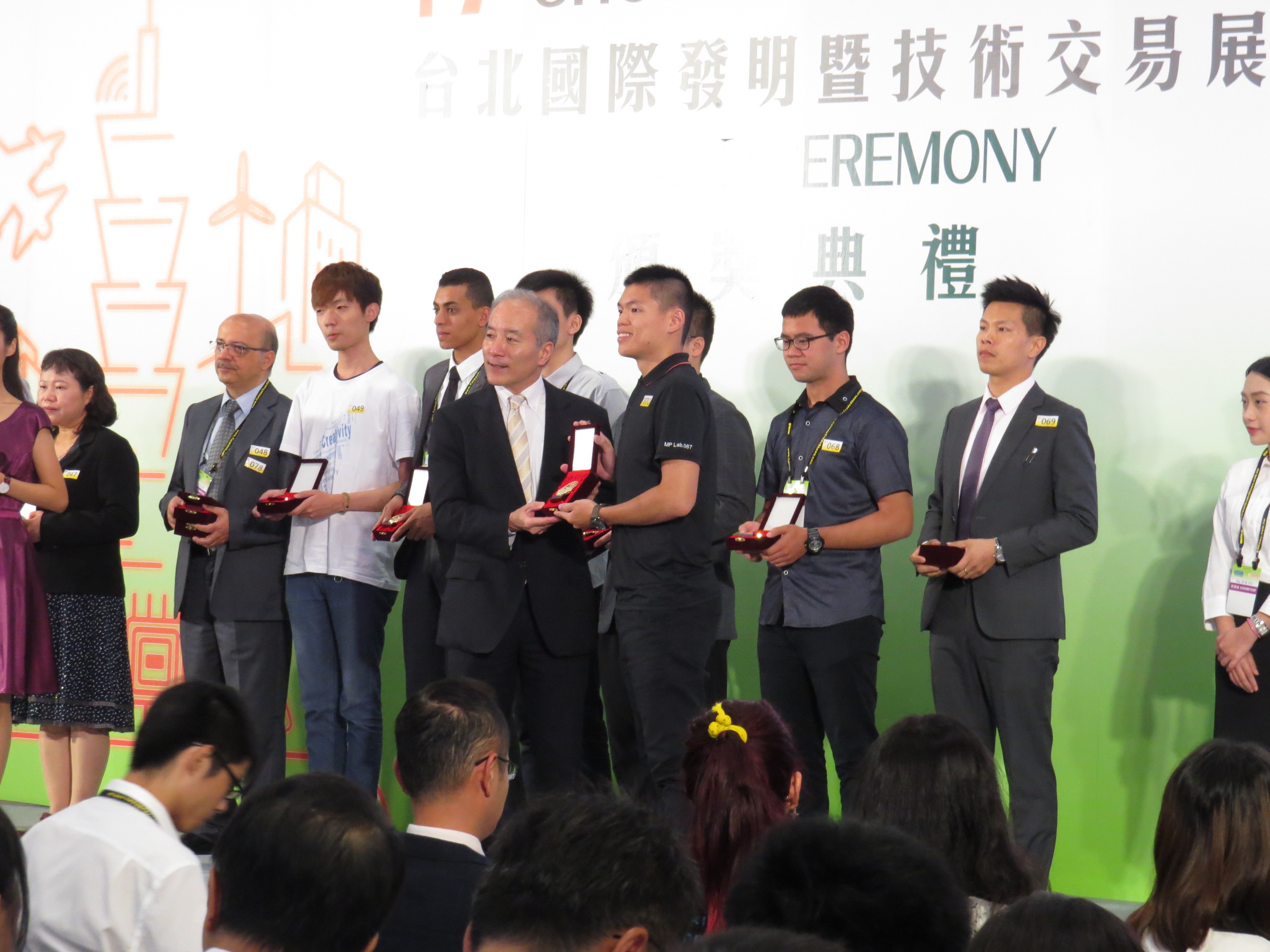 2017 Taipei International Invention Show and Technomart began on September 28 at TWTC Exhibition Hall 1. As one of the four major invention shows worldwide, the three day event attracted 60,000 visitors and 582 units from both academia and industry to present their proud inventions according to the organizer. The products at 900 booths came in a wide range of fields including agriculture, chemical material & production, textile, mechanical, electronic, household utility, sports, and so on.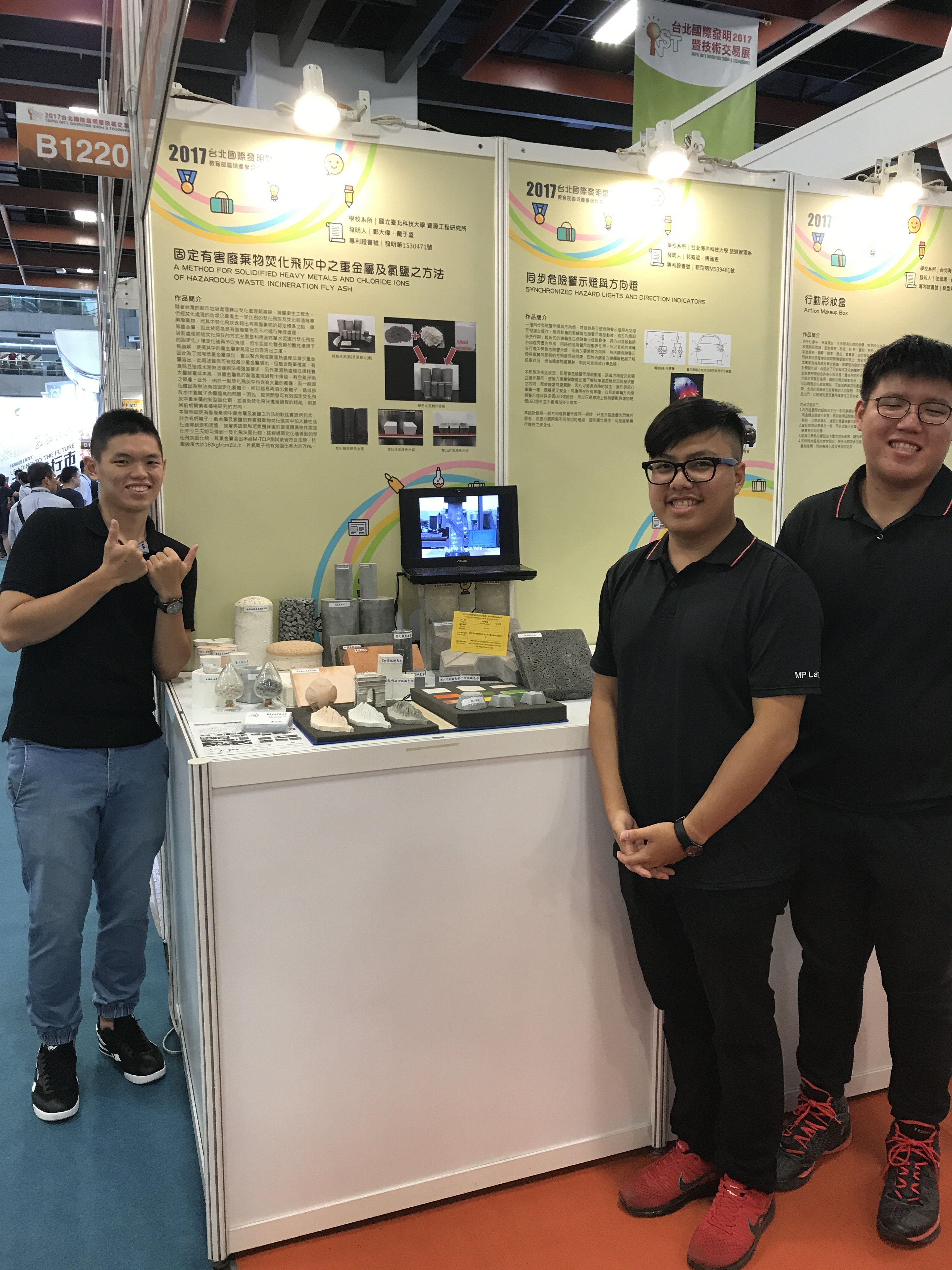 Representing Taipei Tech, Dr. Cheng Ta-Wui, Professor at the Institute of Mineral Resources Engineering, was awarded Gold Medal by his patent green technology that is expected to effectively reduce air pollution by solidifying heavy metals and chloride ions of hazardous waste incineration fly ash.
Another Dr. Cheng's product collaborated with Feng Chia University also won the Platinum Award, the highest honor in competition.