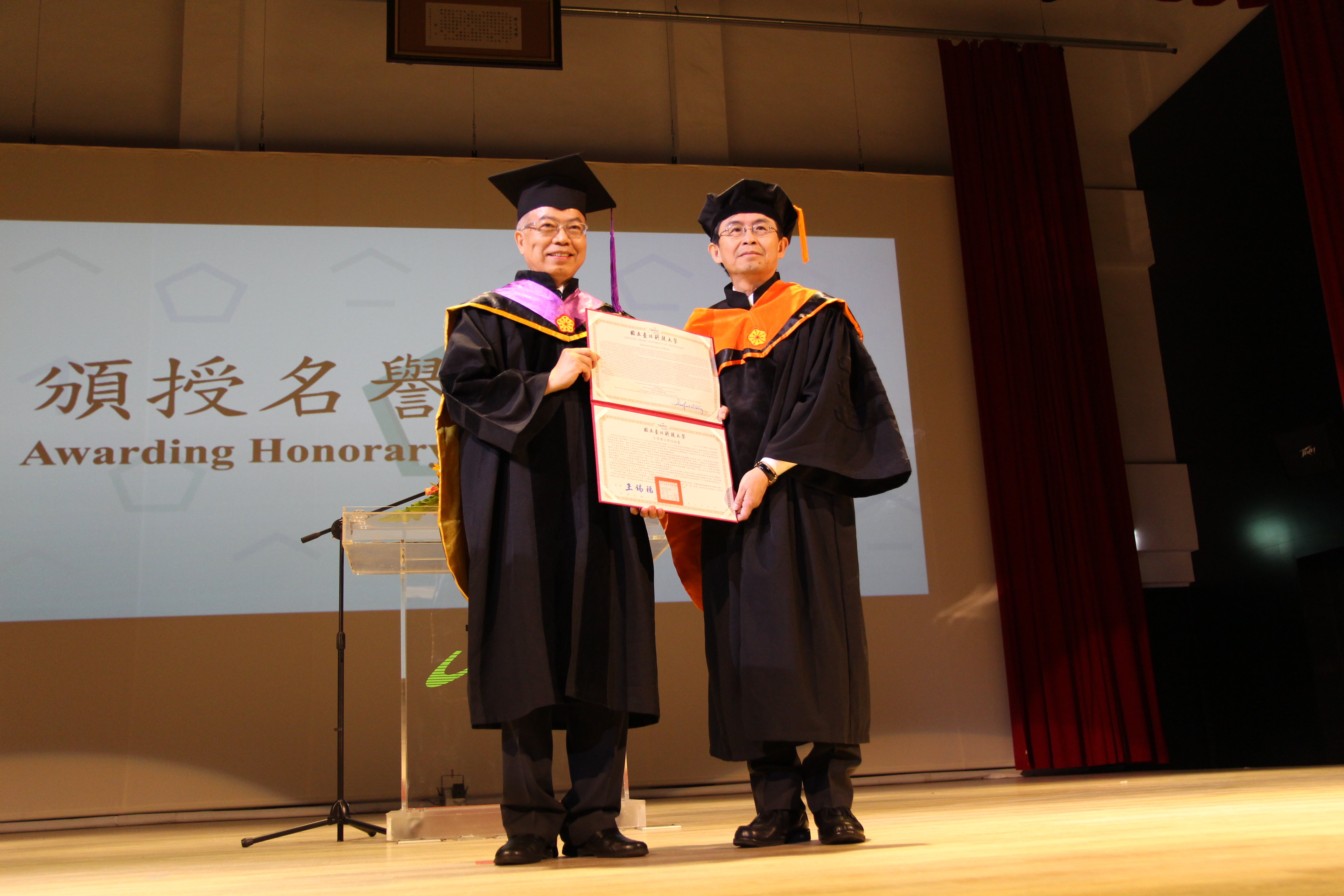 This year, Taipei Tech not only celebrates its 107th anniversary, but also has its first-ever alumnus who were newly elected academician at Academia Sinica. Dr. An-Pang Tsai, the distinguished alumni of Taipei Tech, elected as an academician this year, was conferred the honorary doctorate degree at Taipei Tech 107th anniversary celebration. Dr. Tsai deserves this honor not just because he has gained the international reputation in the quasicrystal research, and he also has been devoted to giving lectures to share knowledge with the students in his alma mater, Taipei Tech.
Dr. An-Pang Tsai, currently the distinguished professor at Japan Tohoku University, stands as one of the most outstanding scholars worldwide in the quasicrystal research. He graduated from Taipei Institute of Technology (former Taipei Tech) Department of Mining Engineering in 1979. His entering in Sanyang Motor, which was closely connected to Japan market, motivated him to study abroad in Japan. Later, he received the degrees in Akita University and Tohoku University, and bestowed distinguished professor at Tohoku University. He provided clear and convincing evidence for Dan Shechtman's quasicrystal research that won the 2011 Nobel Prize in Chemistry. Further, he was the first Taiwanese scholar awarded the Medal with Purple Ribbon by Emperor of Japan in 2014.
Dr. Tsai puts emphasis on thinking and actions in his learning and research, which makes a perfect match with the practicalism of vocational education in Taiwan. "The five years of studying in Taipei Tech became the sturdy foundation for my later research," said Dr. Tsai.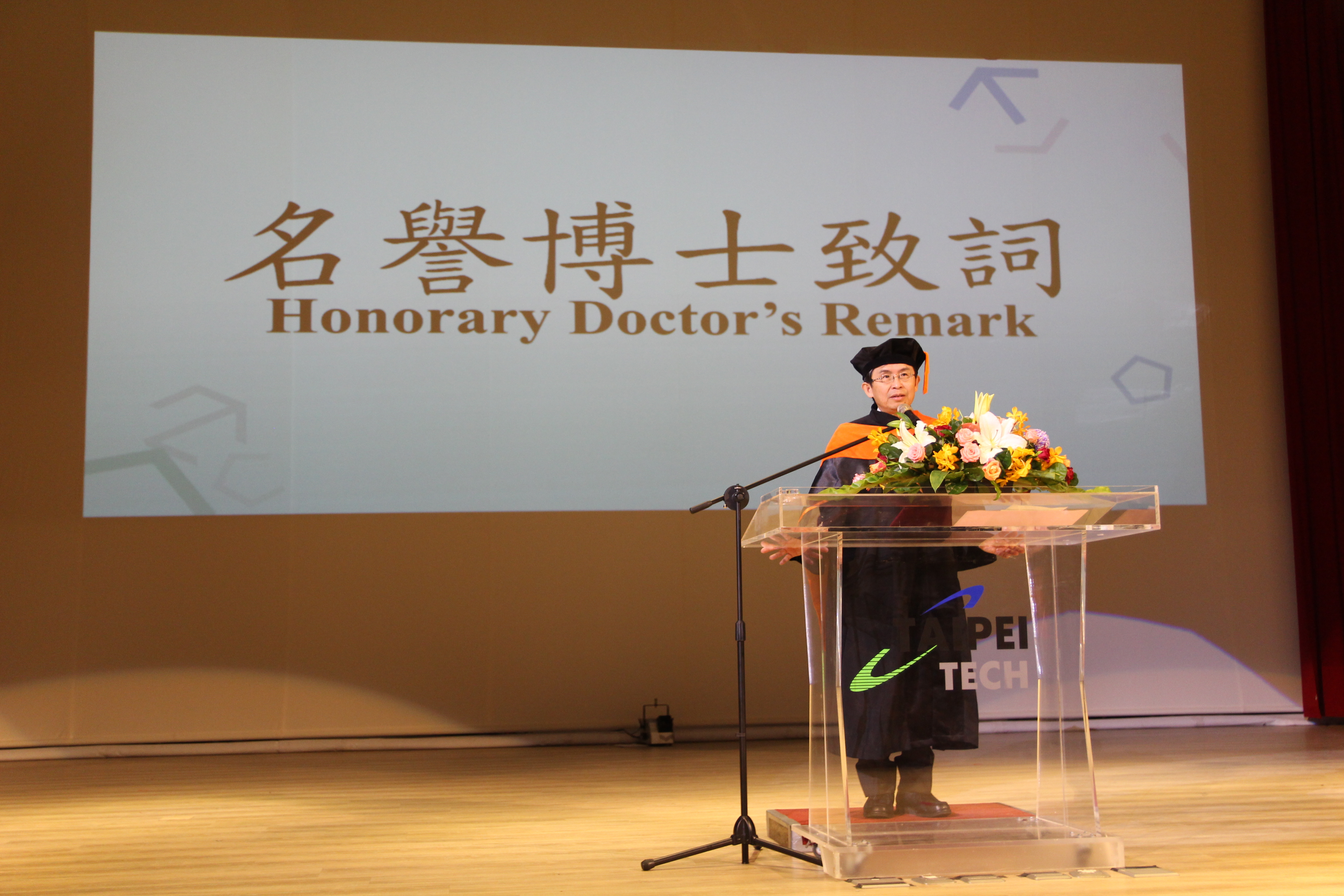 Different from other vocational educated students, he went on more to theoretical research. "I have been, and will be dedicated to the quasicrystal research for my life, and keep the balance between the theories in academia and the practice in the industries." The fact that his research has brought about a great advance of the thermoelectric industry best supports this statement. Dr. Tsai then encourages the students to realize their own goals, and be proud of their alma mater, Taipei Tech.
Dr. Tsai further mentioned in his acceptance speech that his attainments are also attributed to his wife. Especially when he studied as a full-time student in Japan, he was financially supported by his wife.
What's more interesting, he received the honorary doctorate degree from President Sea-Fue Wang, who was his classmate at Taipei Tech 40 years ago. This actually means something to him.
Some honorable guests were also invited to celebrate Taipei Tech 107th anniversary, including Minister of Education Jiunn-Rong Yeh, Minister of Economic Affairs Jong-Chin Shen, and other accomplished alumnae/i now working worldwide.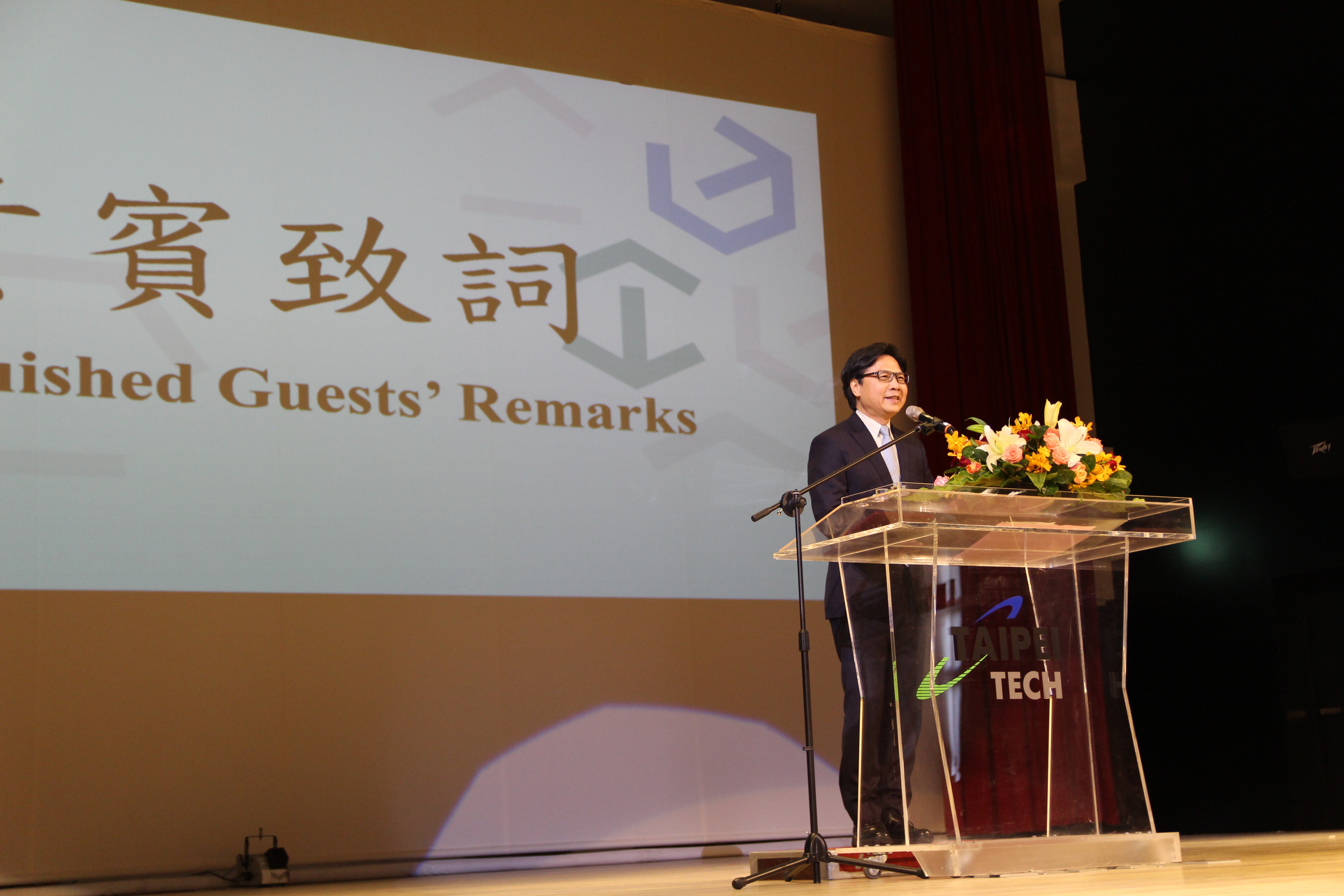 "Taipei Tech is the cornerstone that has been supporting the whole industries and nurturing countless outstanding students to contribute their knowledge and talents to society," stated Minister Yeh at his speech. "Taipei Tech is the rock."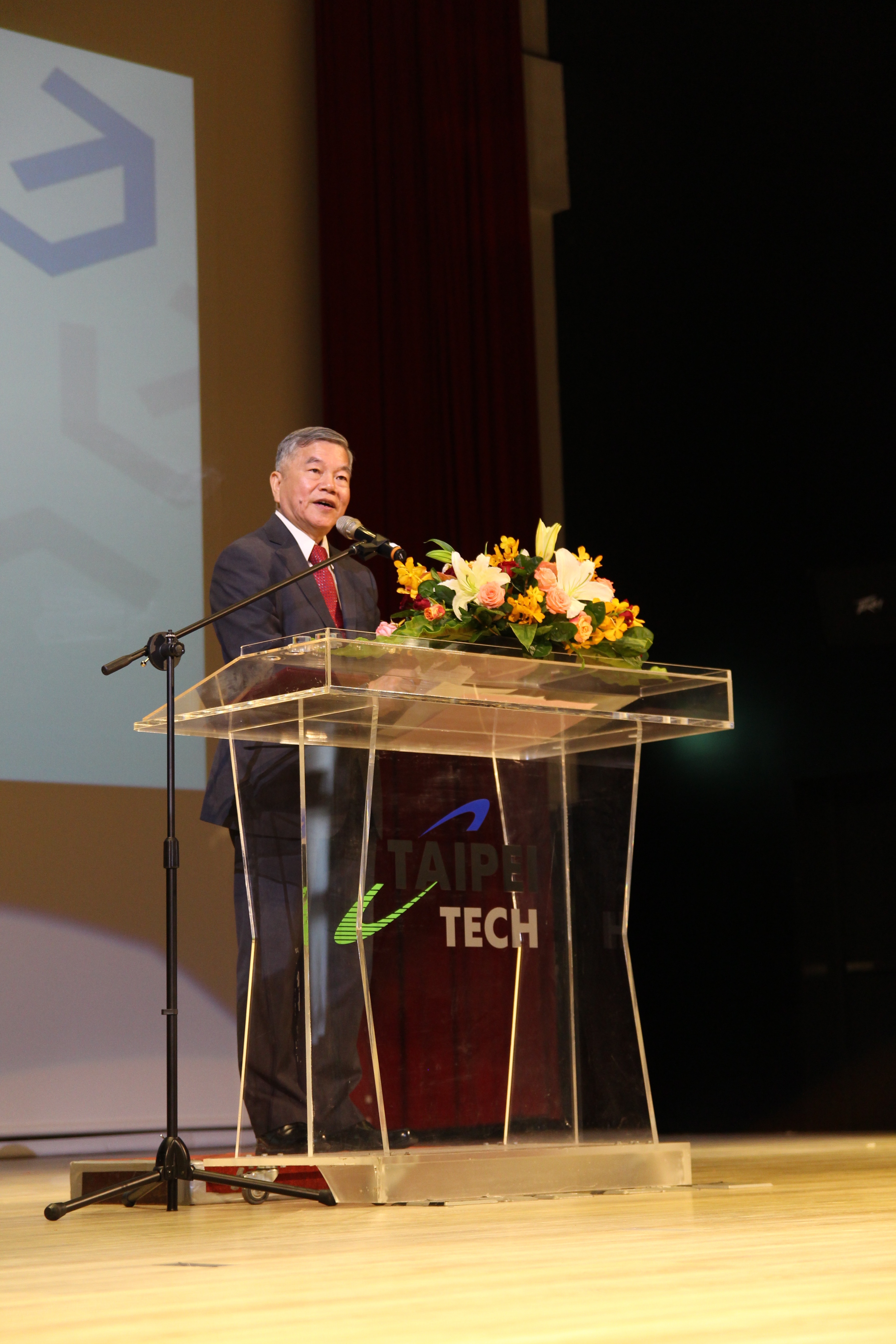 Minister Shen, also an alumnus of Taipei Tech, encourages the students to study hard in school, to stay curious for learning, to broaden horizons among different disciplines, to cherish every moment, and to devote themselves to their respective professional fields.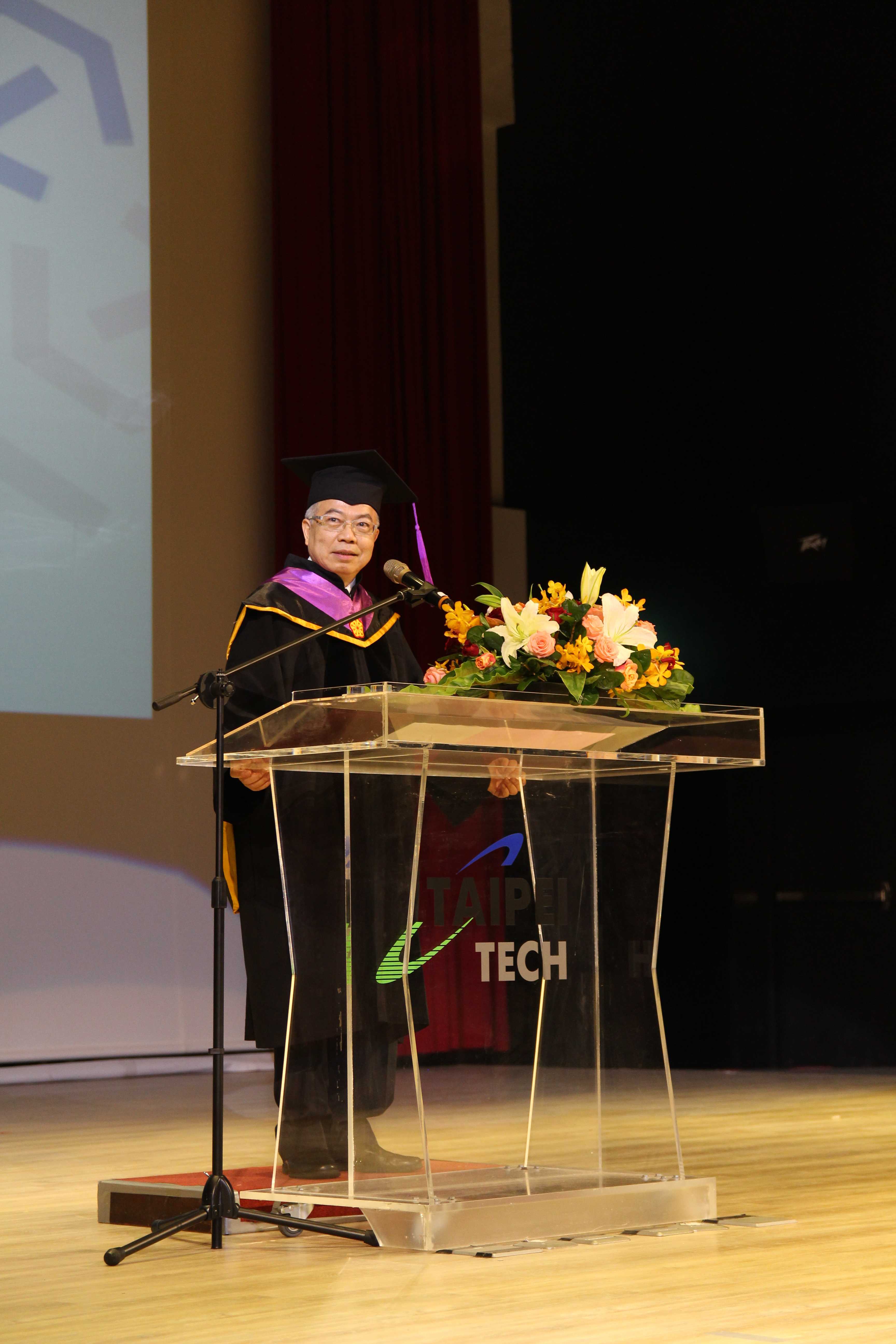 "The people are believed to be the treasurable asset, which empowers progression and innovation in the one-hundred-year history of Taipei Tech," Taipei Tech President Sea-Fue Wang stated. "Therefore, all the achievements are credited to the one hundred and thirty thousand alumnae/i and all the teachers and students of Taipei Tech. We are sharing the honor from the past, and will make Taipei Tech great again."