Students of Architecture Build Direct-to-Consumer Produce Store in Indigenous Community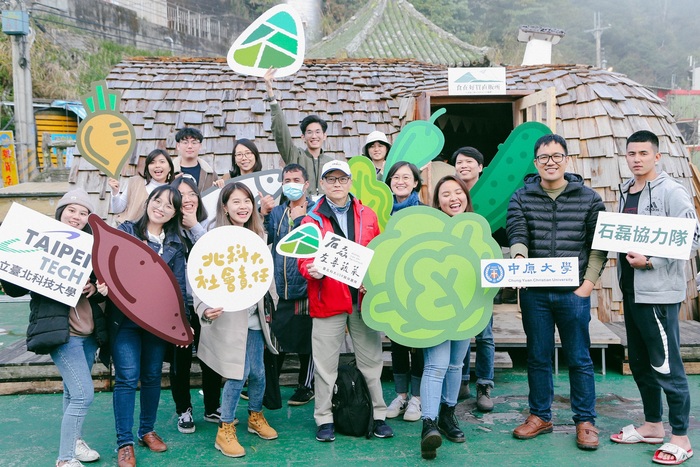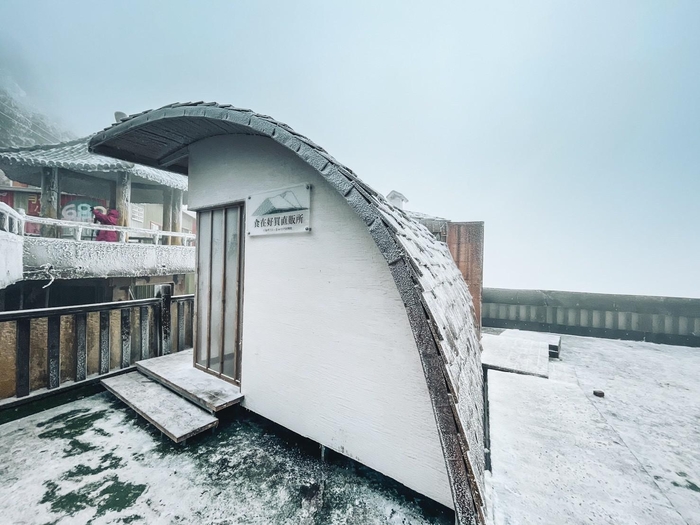 The University Social Responsibility (USR) Office of Taipei Tech has been running a program that promotes local produce from the indigenous communities. Through this program, Taipei Tech students have helped the establishment of a brand named ATAYAL Jian-Shi Agriculture for the farmers in Jianshi Township in 2018. Expanding on this idea, a group of Taipei Tech architecture students built a store where local farmers can sell directly to consumers in the town this year.
Jianshi Township, located in Hsinchu, is situated between two mountain hills that locals nicknamed as the "front mountain" and "back mountain." The produce store that the student built is located next to the Uraw Observation Deck that has a magnificent view of the natural landscape. The observation deck has also been the point where local farmers gather and sell their fresh produce. Taipei Tech students worked with Dr. Lo En-Chia, a local community organizer, to build this store. Lo is excited about this new store and stated that "it will also be the place where people can share their stories and local culture with the tourists who visit the Uraw Observation Deck."
Students who participated in the project drew inspiration from the mountains for the design of the store. The planning and design of the store took six months. During this time, the students needed to go through many discussions, measurements, proposals, re-modification, and they had to finish an internship at the woodworking factory first before they can build this store. Prof. Wu Nan-Wei of Taipei Tech Architecture Department led this project, and the students received woodworking training from Lee Kuo-Hsuan of the Woody Plants Design Company.
Chen Jing-Yu, an architecture student, noted that there were many challenges in the project. "It normally takes three hours to get to the Uraw Observation Deck from Taipei Tech," said Chen, "and the drastic change in weather condition within a day in the mountain area can greatly affect our work schedule. It is, however, truly a rare and precious opportunity to build something that people would actually use, and also building it next to beautiful scenery and nature."
Prof. Huang Chih-Hong, Dean of the College of Design of Taipei Tech, noted that this project is part of the Indigenous Peoples Humanitarian Architecture and Agroecological Innovations Development Program run by the Taipei Tech USR Office, and it is now in its second phase. This program echoes the UN Sustainable Development Goals such as "No poverty", "Zero hunger", "Good health and well-being", "Sustainable cities and communities," and "Responsible consumption and production".
Video link to the introductory film of ATAYAL Jian-Shi Direct-to-Consumer Produce Store: https://youtu.be/eLOusC-ZiMU