First Online Joint Symposium Co-Hosted by Penn State and Taipei Tech to Deepen Partnership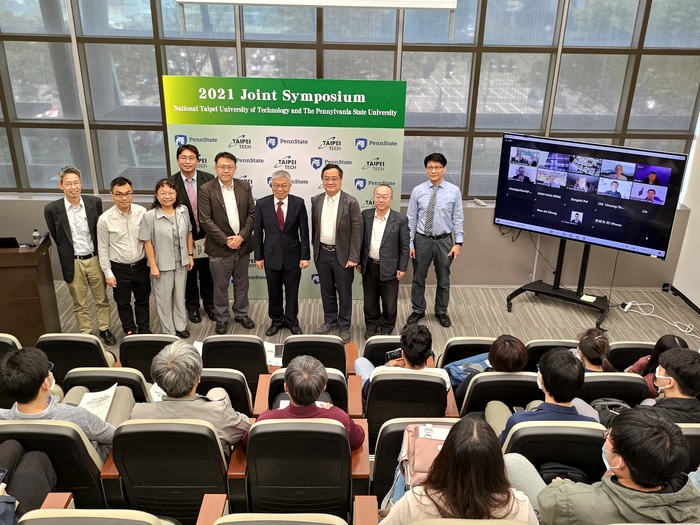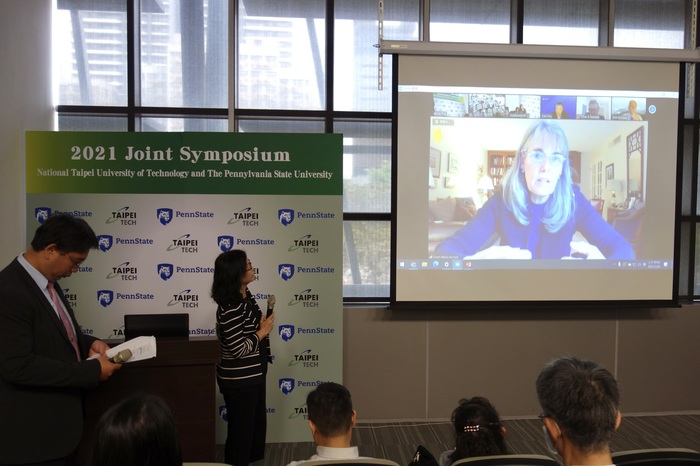 Not letting the pandemic get in the way of international collaboration, Taipei Tech held the first online joint symposium with the Pennsylvania State University (Penn State) to exchange academic initiatives and to discuss future collaboration. The three-day symposium took place from 29th to 31st March 2021. Taipei Tech President, Wang Sea-Fue, and Penn State Senior Vice President for Research, Lora Weiss, represent both universities to give opening remarks at the symposium. The guest speakers from the industry sector, Chang Meng-Fan, Director of Corporate Research, and Leo Wang, CEO of Tricorntech Corp. were invited to share the post-pandemic business trend at the symposium.
Penn State Senior Vice President Weiss indicated that the topics discussed at the symposium cover various fields including materials, energy, IoT, healthcare technology, architecture, sustainable economy, social science, and management. Weiss further noted that she looks forward to collaborating with Taipei Tech on the development of solar power, wind power, brain-computer interface, and health monitoring.
President Wang of Taipei Tech mentioned that he himself as an alumnus of both Penn State and Taipei Tech, has been actively building a bridge of mutual collaborations for years, hoping to enhance the partnership of both universities. "This is the first online joint symposium co-hosted by Penn State and Taipei Tech," said Wang, "we managed to deliver a fruitful and productive event despite difficulties like time difference".
Taipei Tech has been devoted to develop research specialties and enhance partnerships with the industry. A new research institute on advancing energy-related research is on the way to be established. Taipei Tech has also partners with Sinotech Engineering Consultants and the 9 largest civil engineering associations in Taiwan to help construct fundamental clean-energy infrastructures. The development of offshore-wind-turbine testing and verification technologies is also a key focus of Taipei Tech recently. Wang further noted that "these current efforts will be the foundation of future cooperation between Penn State and Taipei Tech".
In 2019, Penn State and Taipei Tech had signed an MOU to officially declare a partnership. Both universities are currently discussing and planning to roll out dual-degree master and bachelor programs.