New Partnership to Preserve Ceramic Artistry and Advance Ceramic Technologies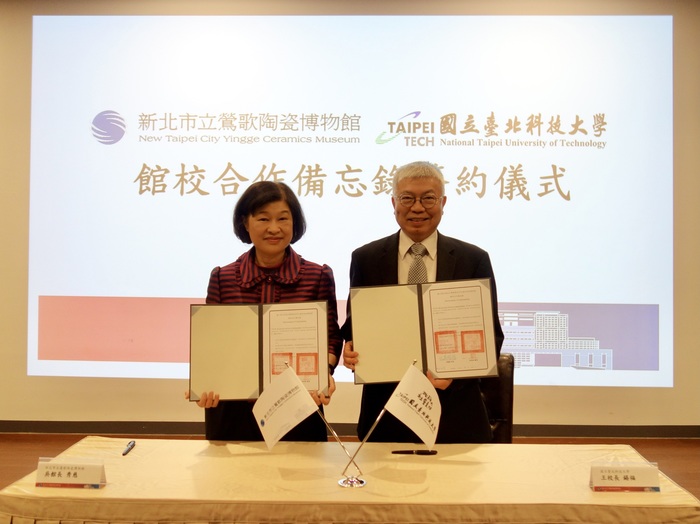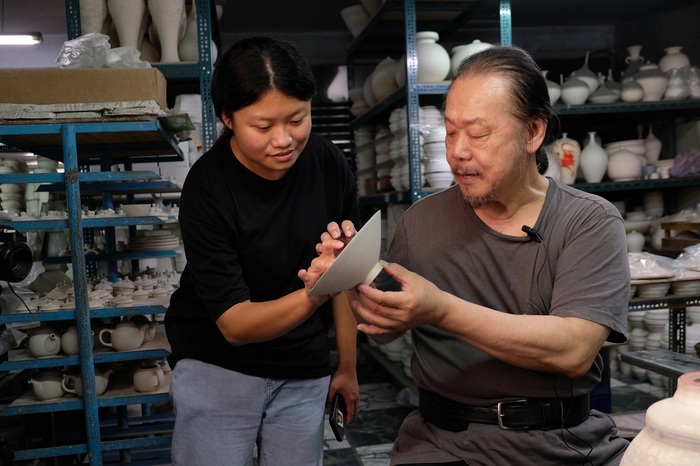 To promote ceramic culture and to enhance cross-disciplinary and cross-border collaborations, Taipei Tech join hands with the New Taipei City Yingge Ceramics Museum and signed an MOU on April 21st. Taipei Tech, as the first university partner of the Yingge Ceramics Museum, will work closely with the Museum on the preservation of ceramic culture and craftsmanship and the development of ceramic technologies.
The Yingge Ceramics Museum is the first ceramic-themed museum in Taiwan. "There are more than 3,000 ceramic art collections in the museum," Wu Hsiu-Tzu, the Director of Yingge Ceramics Museum, mentioned, "And we also have some significant progress in the ceramic-related research and industry revival over the years." The museum is currently planning to exhibit a selection of ceramic artworks at the Taipei Tech Arts and Cultural Centre in October as one of the celebratory events for the university's 110th anniversary.
Taipei Tech has been implementing the USR project aiming at promoting the culture and beauty of ceramic artistry and driving the transformation and integration of local ceramic industry. The specific project also echoes the UN Sustainability Goals of "Quality Education", "Industry, Innovation and Infrastructure" and "Sustainable Cities and Communities". Conducted by the professor and students from the Department of Cultural Vocation Development, the USR project output includes holding a series of ceramic workshops and exhibitions, and documenting the interviews of local ceramic artists.
Taipei Tech President, Wang Sea-Fue, noted that in the QS World University Rankings by Subject 2021, Taipei Tech has secured the world ranking of 101-150 in the Materials Science subject category. "We have managed to utilize ceramic materials in a wide range of fields such as biomedicine, energy and optoelectronics," said Wang, "Our Additive Manufacturing Center for Mass Customization Production also develop and produce the ceramic-based equipment for the application of digital dentistry." By forming partnership with the Yingge Ceramics Museum, Wang believes that Taipei Tech will take the ceramic application, technology and artistry to the next level.