President Wang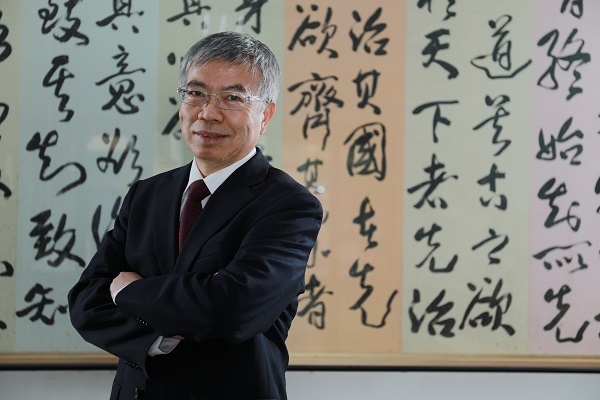 I had the honor to be elected as the fourteenth president of Taipei Tech and inaugurated on February 1, 2018. As the second president who took office as an alumnus, I consider the great responsibility behind this role to be a new challenge. I have more than twenty-year teaching experience and over fifteen-year administrative experience at Taipei Tech. With the goal of building Taipei Tech an internationally renowned university in mind, I will devote myself to carrying and passing down the exceptional legacy of Provincial Taipei Institute of Technology, the predecessor of Taipei Tech and leading Taipei Tech to reach its summit again.
The three core missions of a university are education, research, and social contribution. To implement Taipei Tech to become a leading international university of technology, I will direct all efforts on the following six dimensions:
Smart green campus
Diverse and creative learning environment
Holistic education
Practice-oriented industry-academia research
Education and research-oriented international communication
United and friendly administration teams
The integral part of our university is our students. We will integrate the forces of administration, teaching and research to prepare our students to develop the ability of implementation and communication. We are also committed to get our students equipped with professional knowledge, language and problem-solving ability, and cultivate them with desired attributes necessary for competitiveness to uphold their leading position in today's globalized world.
Founded in 1912, Taipei Tech's long-standing history already exceeds one hundred years. In the past century, our alumni have made outstanding contributions to each stage of Taiwan's economic development. In response to international talent needs, Taipei Tech will continue advancing vocational education and boosting cooperation among academia, industry, and government. We also find balance between humanitarian and technological innovation as well as theory and practice in our learning environment to reinforce Taipei Tech as a "practical research university".

Sea-fue Wang,
President, National Taipei University of Technology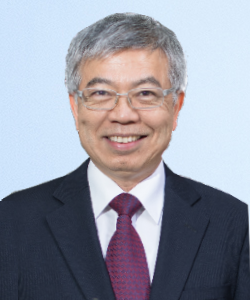 王錫福 Sea-fue Wang Prof., Dr.
Tel : 886-2-2771-2171 ext. 1001 or 886-2771-4193
Fax : 886-2-2751-8845
E-mail : sfwang@ntut.edu.tw
Lab : Room 414-2 in Material Resources Building
Educational Background
Ph.D., Materials Science, The Pennsylvania State University, 1991
M.S., Metallurgy, South Dakota School of Mines and Technology, 1985
Diploma, Metallurgy, National Taipei Institute of Technology, Taiwan, 1979
Experiences
Vice president (Taipei Tech)
Dean of College of Engineering (Taipei Tech)
Director, Center of EMO Materials and Nanotechnology
Chairman, Dept. of Materials and Mineral Resources Engineering (Taipei Tech)
Senior Research and Development Engineer, Vishay Intertechnoloy, U.S.A.
Researcher, Pennsylvania State University, U.S.A.
Visiting professor, Tohoku University, Japan.
Chair-Elect of the Executive Board, Asian Electroceramics Association, TW.
Chairperson, Taiwan Ceramic Society
Chairperson, Powders and Powder Metallurgy Association of the Republic of China
Deputy Director, Materials Research Society, Taiwan
Standing Director, Taiwan Accreditation Foundation
Standing Member of the Council, Taiwan Association for Coating and Thin Film Technology
Standing Member of the Council, Chinese Institute of Mining & Metallurgical Engineers (CIMME)
Standing Member of the Council, Taiwan Association for Hydrogen Energy and Fuel Cell (THEFC)