First Taiwanese to win ASCE T.Y. Lin Award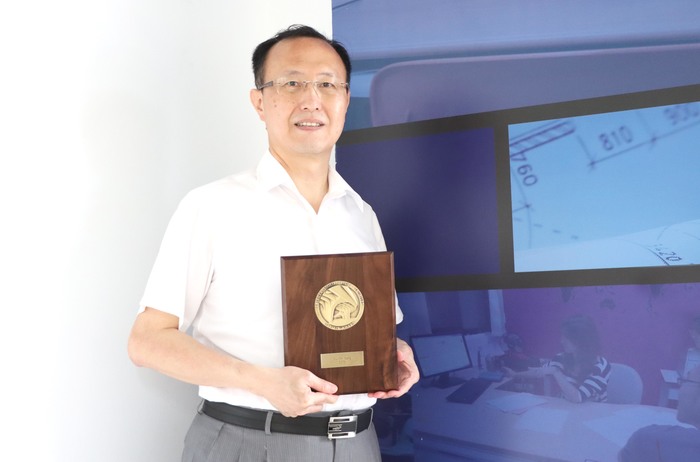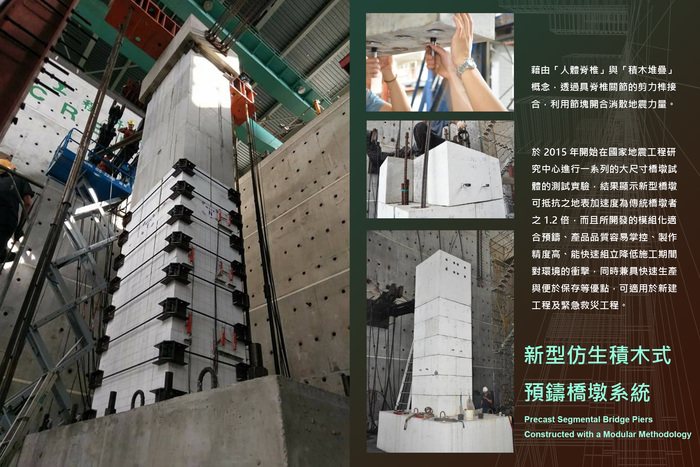 Dr. Yu-Chi Sung, Dean of Taipei Tech College of Engineering, wins ASCE T.Y. Lin Award with his recently published paper about the Precast Segmental Bridge Piers Constructed with a Modular Methodology. He is also the first Taiwanese to receive this special honor in the terrain of prestressed concrete engineering for the past three decades since its establishment.
The research on the Precast Segmental Bridge Piers Constructed with a Modular Methodology gets patented in the US, Japan, and Taiwan. The bridge pier takes after human spines and LEGO that contains the building blocks assembled with the shear key. The spaces among the assembly can, therefore, deflect the seismic waves when earthquakes occur.
Sung and his team embarked on this research in 2013 and advanced to pier testing at NCREE (National Center for Research on Earthquake Engineering) in 2015. It reports the remarkable results showing better resistance to ground acceleration, better quality assurance by prefabrication, better preservation, less-time consuming on the manufacturing process, and less environmental shocks during construction.
With the fruitful achievements on academic-industry collaboration, Sung has had his name inscribed in quite a few medals of some prestigious awards, including the Outstanding Engineering Professor Award, Zhan Tianyou Paper Award, and Engineering Paper Award of Chinese Institute of Engineers. He has also been the frequent winner of the outstanding awards of numerous domestic engineering institutes.