Christmas Tree Lighting Ceremony Hold by Taipei Tech and Everlight Electronics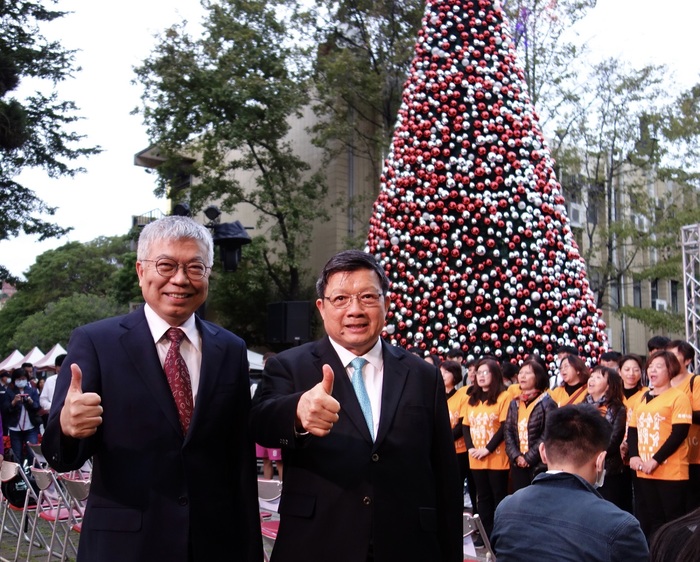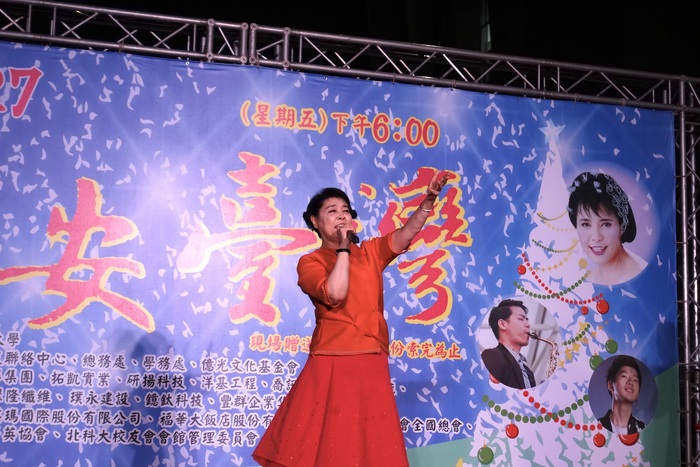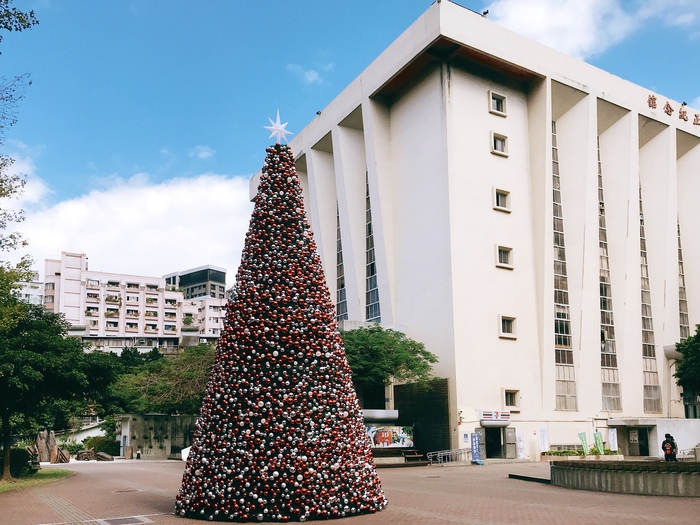 Taipei Tech and alumni company, Everlight Electronics, held a Christmas Tree lighting ceremony to convey the message of peace and pray for good fortune for the coming new year. At the ceremony, Chien Wen-Hsiu, the Chairwoman of Everlight Cultural Foundation, who is also an eminent vocalist, gave a wonderful and heart-soothing performance singing "Silent Night" along with the Taipei Tech choir.
The 10-meter-high Christmas tree is sponsored by Everlight, and it is composed of more than eight thousand decorative balls and forty thousand LED light bulbs. In order to fill the campus with a festive atmosphere at the year-end period, this is the fifth year that Taipei Tech holds a Christmas Tree lighting ceremony, and it is grander than ever. At the ceremony, Wang Sea-Fue, President of Taipei Tech, expressed his special appreciation to Yeh and Chien for their full support of the event, and also to the organization team behind the event that makes it successful.
"Everlight Chairman, Robert Yeh, has been very supportive toward campus safety enhancement as well," said Wang, "He had also donated the LED street lights used on campus to bring a sense of security to our students." Recently, Everlight had donated 24 energy-saving street lights on the campus main road and assisted on lighting system maintenance by replacing 70 LED light bulbs. The LED lighting equipment that Everlight provides is not only energy-efficient, but also effectively improves the overall brightness of the campus.