Taipei Tech Alumnus Shen Wen-Chen Awarded 2020 Compassion Award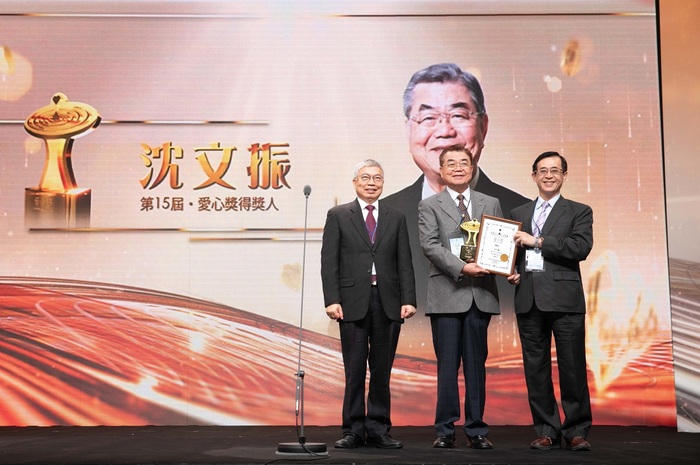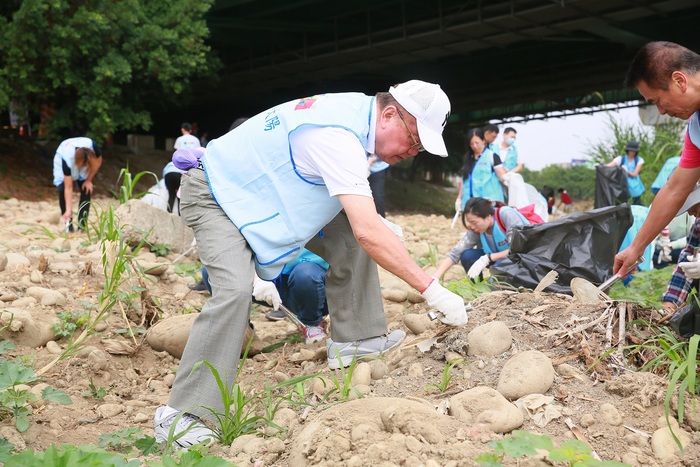 Shen Wen-Chen, Chairperson of Topkey Corporation and Taipei Tech honorary doctorate receiver, was awarded the Compassion Award on December 20th. Father Giuseppe Didone, a Catholic priest long devoted to healthcare in Hualien, and Master Hsing Yun, founder of the Fo Guang Shan Buddhist order in Taiwan, have also received the 2020 Compassion Award, which celebrated its 15th anniversary this year. Shen will donate the prize money, one hundred fifty thousand USD, to charity groups.
The Compassion Award was established by the Chairman of the Hong Kong & Macao Taiwanese Charity Fund, Lin Tian-Maw, who is also a Taipei Tech alumnus. Taiwanese model and actress Lin Chi-Ling, vocalist Chien Wen-Hsiu, and TSMC Charity Foundation Chairperson Sophie Chang have all previously received this award.
Shen Wen-Chen has been participating in volunteer work and charity for more than thirty years. He has worked with dozens of corporate owners and charity groups to raise funds for disaster relief, shelters, building facilities for disadvantaged people, and improving the wellbeing of seniors living alone. Shen has donated over four hundred million NTD.
Wang Sea-Fue, President of Taipei Tech, who is the presenter and sponsor for Shen, noted that Shen has made many contributions to Taipei Tech over the years. "The refurbishment of Taipei Tech's Arts & Cultural Center and many other renovation projects on campus were fully funded by Shen," said Wang, "Shen hopes that Taipei Tech students will both achieve academic excellence and cultivate cultural competence."
Shen's charity work has reached all over the world. He has donated fund for the disaster relief in North Korea, Indonesia, East Africa, and many more. He is also a long-time volunteer at the Tzu Chi Foundation and has donated to the COVID-19 pandemic emergency aid, Indian Ocean earthquake and tsunami, Tohoku earthquake in Japan, and Typhoon Morakot reconstruction in Taiwan.
Shen has also funded the Topkey Foundation that aims to promote corporate social responsibility, education, and social welfare. A total of sixty-five companies and forty charity organizations have participated in more than seventy public welfare services that Topkey Foundation organized. In addition, one thousand five hundred students from one hundred ninety-eight high schools have participated in the foundation's National Youth Summit Forum, in which high school students gather and brainstorm on social issues. "I built Topkey to be a people-oriented corporation," said Shen, "and by gathering the positive energy of our employees and volunteers, we can create a positive force in the society."