Curiosity Leads to Progress: Esteemed Expert, Innovator and Educator of Chemical Textile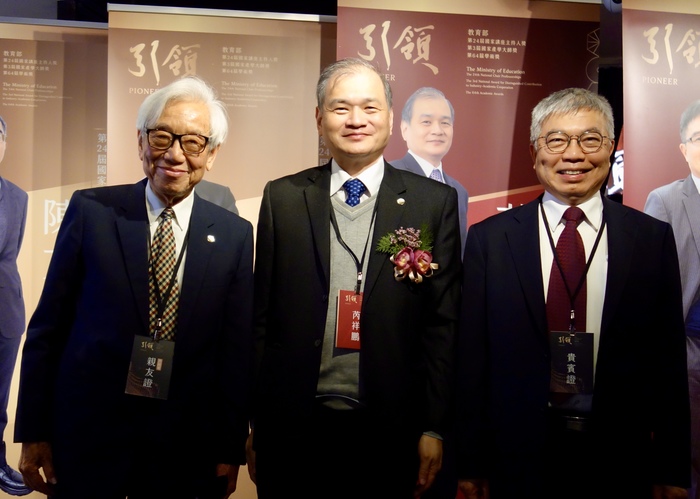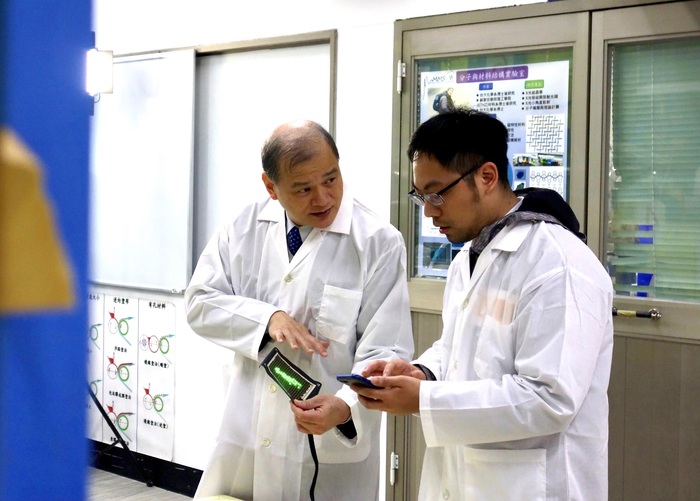 The Ministry of Education presented the 2021 National Award for Distinguished Contribution to Industry-Academic Cooperation on 22nd March, and Taipei Tech Distinguished Professor, Rwei Syang-Peng, is among this year's three recipients of the award.
Rwei Syang-Peng specializes in the research and development of organic chemical materials and functional textile applications and is renowned in the textile chemical industry for his innovative and eco-friendly inventions and solutions. For the past decade, he has implemented hundreds of academia-industry cooperation projects, and brought in a total of 250 million project funding for the university.
In 2018, Rwei founded the TSM Smart Materials CO. focusing on the development and production of smart materials in medical applications. The TSM research and development team has produced the smart 3D fabric that can be used as a replacement for medical gypsums, and the specific fabric is the only one in the world of its kind that is toxic-free. The team also successfully developed an environmentally friendly polymer-based composite plate that is low-carbon, breathable, and lightweight. This revolutionary product can be easily molded by heat and can be utilized in sports medicine, senior healthcare, and many other medical fields.
Looking back on his academic and professional journey, Rwei graduated from the Chemistry Department of National Taiwan University before he obtained his doctorate degree from the Department of Molecular Science and Engineering of Case Western Reserve University. Afterward, Rwei worked at BASF, one of the world's leading chemical companies, in their U.S. branch as an R&D Engineer for four years, and this valuable experience made him the man he is today.
After Rwei returned to Taiwan, he took on the teaching position at Taipei Tech, and since then, he had been educating and encouraging students to further develop new applications of chemical textile in medical and photoelectric fields. He also actively participated in numerous research projects initiated by the government or served as consultants to provide professional advice to R&D departments.

Chen Shu-Yi, one of Rwei's students who participated in his cross-country collaborative project, noted that the main output of the project is to develop a wear-resistant polyurethane material. In order to produce the material that measures up to the commercial standard, they need to figure out all the possible solutions to solve the problem at hand. "During the process, as we are collaborating with international brands like Nike and Patagonia," said Chen, "all the communications are conducted in English which is very helpful in terms of improving our language and teamwork abilities".
Rwei shares with us that his personal philosophy is to always stay curious about the world. "Curiosity is the driving force behind human progress and development," said Rwei, "to face adverse situations with a calm demeanor is also an important lesson to learn and practice." Already achieving so much, what is the next step for Rwei? He discloses that he has already been planning on launching a new start-up company. The new startup will integrate the strongest performers of Taipei Tech such as engineering, computer science and information engineering, electronic engineering, and electrical engineering to further develop new applications of LED electronic display fabrics and smart wearable devices.