Connect with Local Communities for Sustainability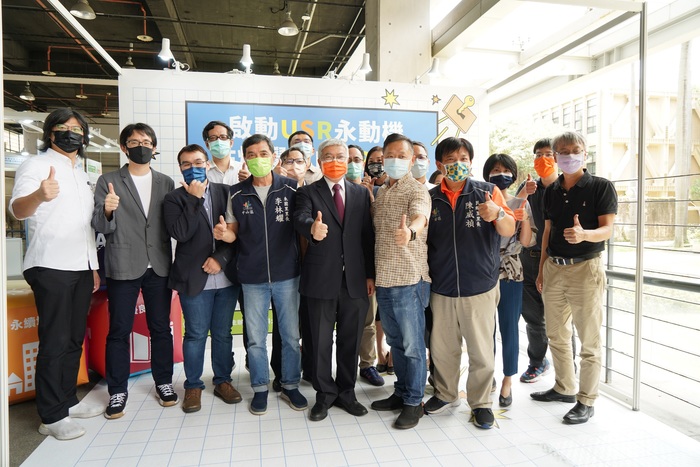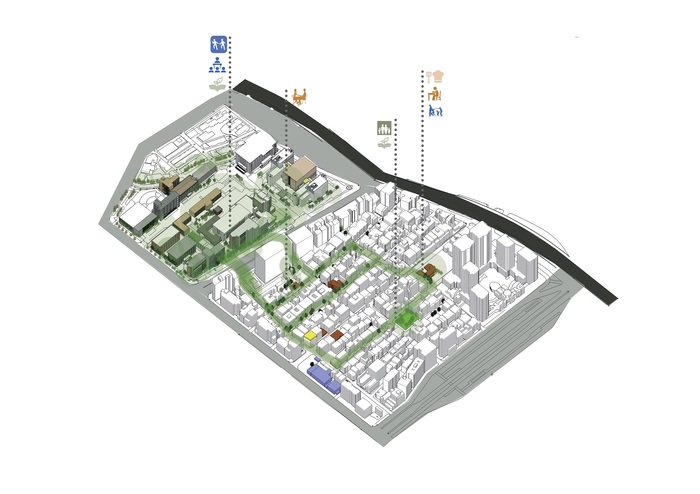 Through the collective efforts of the University Social Responsibility (USR) office and all the participating professors and students of Taipei Tech, the project implemented by the USR team is able to reach out to the local communities throughout the island. With the project focusing on community care, social practices and sustainability development, Taipei USR team aims to contribute their expertise to the society. The USR exhibition held during May 10 to 12 on the campus of Taipei Tech showcases the initiatives and output of the USR project throughout the past years.
Considering the social impact of aging populations, students of the Taipei Tech Department of Architecture have presented a community improvement plan. Based on the result of their field research and survey, the plan includes co-living homes, micro day care centers for senior citizens, care cafés, friendly stores, and pedestrian zones. The age-friendly community that they envision effectively combines the people-oriented concept and the professional angle of architectural design and environmental psychology.
To innovate the monitoring work of traditional aquaculture, Taipei Tech Department of Chemical Engineering, Computer Science & Information Engineering, and Business Management bring in the industrial sensor along with remote server and mobile application to monitor the pH scale, reduction-oxidation reaction, dissolved oxygen and temperature of the local fish pond in Kouhu Township, Yunlin. By so doing, it will higher the reproductive rate of the hard clams as well as save up the manpower.
The Department of Interaction Design and Computer Science & Information Engineering use emerging technologies and virtual reality to vitalize in‐depth tourism and synesthesia experiences in Nangan Township, Matsu and to achieve sustainable tourism. The USR team also recruit and train volunteers at the local elementary schools and middle schools to be VR and AR seed teachers. They hope that by introducing modern digital technology into the class rooms with more interactive approaches, it will enhance student's willingness to learn.
Taipei Tech President Wang Sea-Fue noted that the Taipei Tech USR project has many fruitful achievements over the years. The USR team had helped to build a direct-to-consumer produce store in the indigenous community of the Jianshi Township in Hsinchu, to revitalize the woodworking industry and preserve cultural heritage and technical skills in the Fengyuan District of Taichung, and to hold beach cleanup activities in the Jinshan District of New Taipei City. Wang encouraged more teachers and students of Taipei Tech to find their passion and join the USR team. "Through putting what they learn at school into practice", said Wang, "we can achieve more for the suitability development goals".