Strength and Greatness comes from Adversity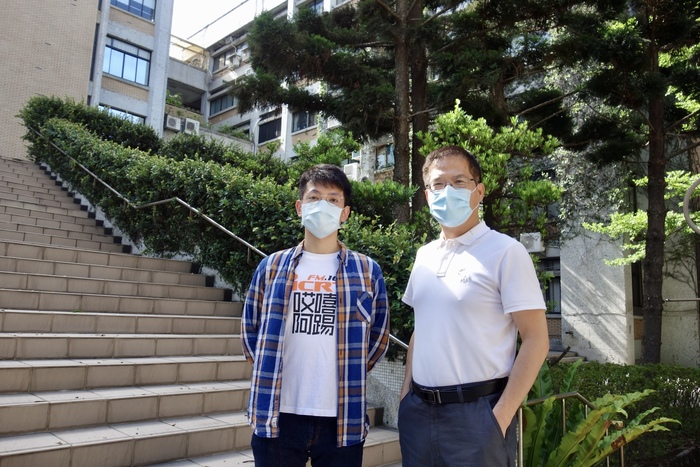 Li Jun-Han, who was once an economically disadvantaged student with only 100 dollars per day for his living expenses, is now an outstanding doctoral student of Taipei Tech with a monthly subsidy of 40,000 dollars from the Ministry of Science and Technology. Li is also a record-breaking two-time recipient of the Taipei Tech Outstanding Youth Award. "When one door closes, another opens", Li said humbly, "to be enrolled in the Taipei Tech Industry-Academy-Training Collaboration Program is a life-changing experience because it is a relatively affordable way for me to continue learning and pursuing excellence through technological and vocational education".
During his middle school period, Li's family suffered serious financial difficulties. "Loaners often knocked on the door and the phone rang constantly with people asking us to pay back the debt," Li mentioned, "and eventually we had to unplug the phone line". Though he could not be typically considered an economically disadvantaged student because his family owned a property, his teacher at the time realized that he needed the financial aid and offered to help him applying for grants and scholarships so he was able to continue his education.
When Li attended the Taichung Industrial Senior High School and studied refrigeration and air-conditioning, he knew that he was more drawn to practicality than theory, so he decided to base his future learning on the technological and vocational track. However, when he took the TCTE test, he did not perform as well as he anticipated due to nervousness and lost his chance to enroll in Taipei Tech.
Fortunately, at the time, Taipei Tech rolled out the first ever "Industry-Academy-Training Collaboration Program" in the country, a specific program combining lessons and on-site professional training with more flexible enrollment criteria. Li seized the opportunity and became the first group of students to enroll in the program.
As a freshman, Li had to finish 1800 hours of vocational training and acquire the class B technician certification on refrigeration and air-conditioning. The remaining 3 years of college, Li became a full-time employee at the Poyuan Engineering Co. and worked during weekdays while attending classes during weekends.
Li recalls that even though he was only a 19-year-old student, he was able to participate in large-scale construction projects such as the Gloria Outlets project at the time. "Professional skills are important," said Li, "but interpersonal skill is actually the crucial ability you need in order to survive in the workplace". To balance work and study is never easy. Li had his fair share of frustration and obstacles. Nevertheless, he managed to overcome the difficulties he encountered and graduated top of his class.
Li attributed his success to luck. He points out that he had received many helps from others along the way. "It is not their responsibilities to help me, but they did offer to help when I was most in need" said Li. "For that, I am extremely grateful for my teachers, employers and mentors for their kindness". Li noted that those people that helped him inspire him to become the person who can offer helps to other disadvantaged students. Now, he is not only an outstanding 2nd year PhD student, but also an adjunct lecturer of Taipei Tech. "I aspire to be a university professor in the near future so that I can give back to society" Li concluded.