The Graduation Exhibition of Taipei Tech Design Students Focuses on Sustainable Coexistence in Society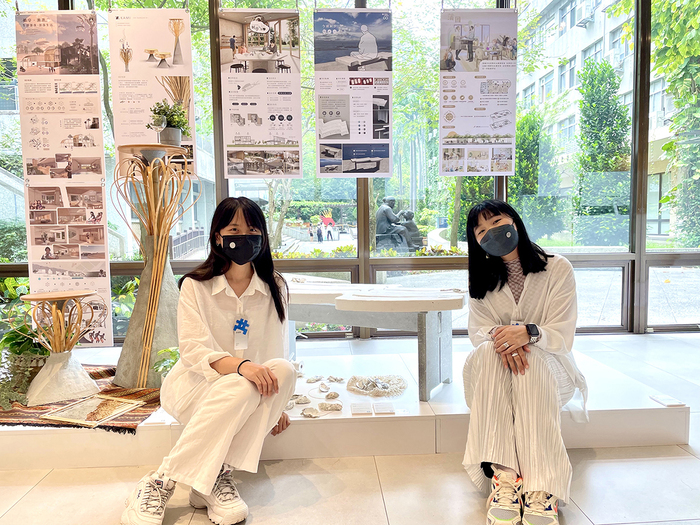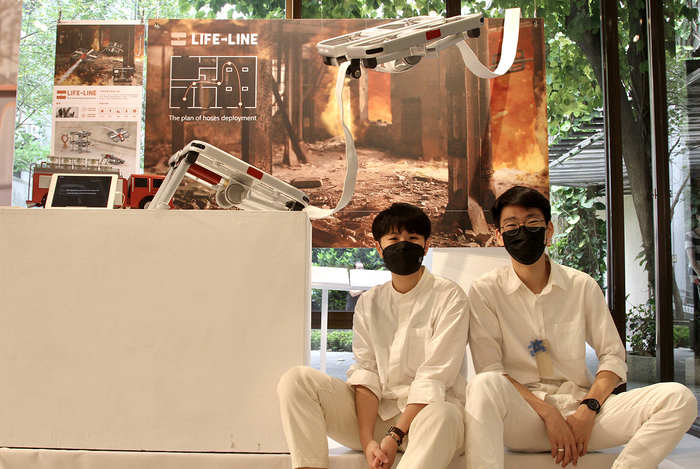 This year's Golden Pin Design Awards, Taiwan's largest annual design awards, considered nearly five thousand entries from design schools all over, and fifteen entries from Taipei Tech design students were selected as finalists in various categories. Seven Taipei Tech projects were selected as finalists in the category Best of the Year, and three entered the final round of the Recycled Design category. Ten Taipei Tech projects made it into the final round of the Young Pin Design Award, an award specifically for design students. The final results will be announced on June 1.
According to Taipei Tech President Wang Sea-fue, in this year's industrial design graduation exhibition, the fifty-two graduating students demonstrated designs under the theme "Change Together." Some students entered their designs in this year's Golden Pin Design Award and were selected as finalists. Wang said that the "Change Together" theme is a response to the United Nations' sustainable development goal (SDG) and also to social changes due to the pandemic. Through these designs, students hope to create a better life and become a force for good in society.
"The Oyster Bench" by students Xie Yiqing and Hong Xiangting is a homage to one of Taiwan's favorite foods—oyster omelet. However, the booming coastal oyster farming industry also brings nearly 160,000 tons of discarded oyster shells every year. Xie and Hong recycled these shells by grinding them into powder, mixing the powder in cement, and making public benches. This project has been selected for the final round of the Young Ping Design Award.
To assist firefighters in putting out fire, Li Yuanjie and Zhang Yanqi came up with the idea of a high-temperature resistant drone called "Life-line" that is made of glass fiber. In their design, the drone can help carry fire hose into a fire scene to minimize the need for firefighters to personally face dangerous situations. Equipped with a thermal imaging camera, Life-line can also quickly find the source of fire and put it out. The design is especially suitable for the narrow alleys found in cities in Taiwan.
Rehabilitation after a stroke is crucial, but it is difficult to have someone with the patient at all times. Shi Yaocheng, Zheng Lixin, and Li Yizhen came up with "WHEEHAB" that is designed not only to provide rehabilitation activities, but also to automatically provide assistance when the patient is too weak to continue. The students also built gamification into WHEEHAB to motivate the user, and the rehabilitation records can be sent to a physician for evaluation.
"Change Together" is exhibited in the Taipei Tech Art and Culture Center starting from April 29. The exhibition is also hosted interactively online and can be found through the link https://www.behance.net/taipeitech107design. The designs will then be showcased in the 2022 Yodex from June 1 to June 4.