Taipei Tech Donated 1,200 COVID-19 Rapid Test Kits to Neighboring Communities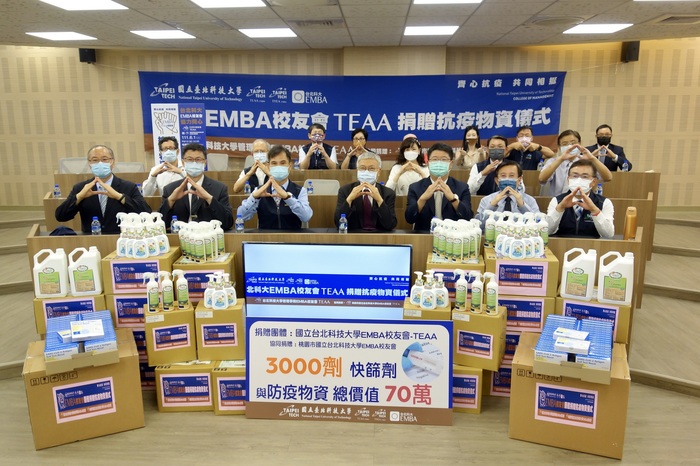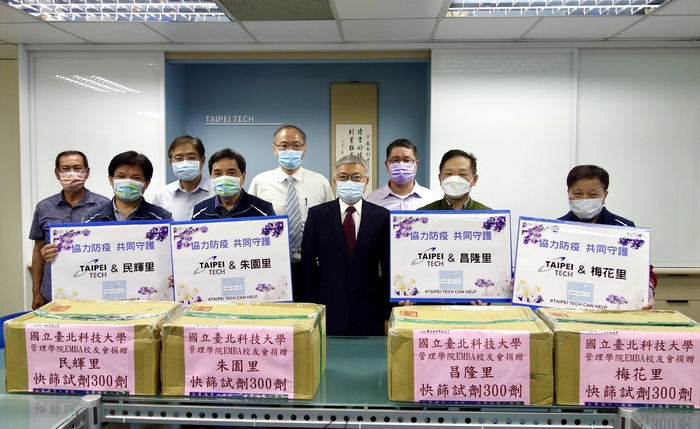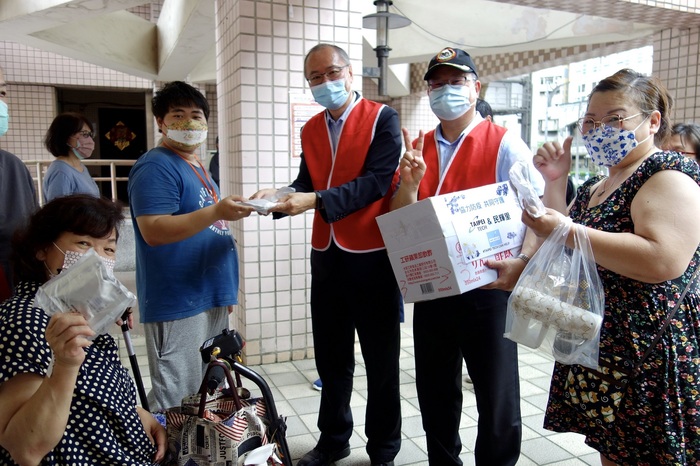 Taipei Tech EMBA alumni association and Taoyuan alumni association jointly donated $700,000 NT dollars to purchase 3,000 covid-19 rapid test kits and other epidemic prevention supplies for Taipei Tech. To giving back to the community, Taipei Tech donated 1,200 rapid test kits to the neighboring communities, Minhuei, Changlong, Zhuyuan and Meihua, to help the neighbors to fight against COVID-19 pandemic.
Wang Sea-fue, President of Taipei Tech, pointed out that the Ministry of Education has provided enough rapid tests for the school to cope with the recent COVID-19 outbreak. "The alumni association is generous enough to donate more epidemic prevention supplies to safeguard the health of our students and faculties", said Wang, "to fulfill university social responsibility and to share what we have with the society, we give out the epidemic prevention supplies to our neighboring communities, hoping to provide for the disadvantaged groups as well."
Chen Wei-zhen, representative of the Minhuei community, noted that the donated rapid tests are the much-needed gifts given by Taipei Tech just in time. "The rapid test kits will be supplied for the disadvantaged groups in the Huai Sheng public housing" said Chen.
Wang Zhi-gang, representative of the Changlong community, expressed his gratitude toward Taipei Tech for providing the epidemic prevention supplies for the community to together combat the disease at this difficult time. "The donated rapid test kits will also be supplied for the disadvantaged groups and the elderly community members living alone in the neighborhood" said Wang. He also appreciated Taipei Tech's active engagement in organizing local events and improving the landscape of the community.
Wu Kun-shan, representative of the Meihua community, indicated that Taipei Tech Extension Education Center and Innovation & Incubation Center will soon be introduced to the community. "We look forward to having more cooperation with Taipei Tech in the future" said Wu.
Following the guidelines of the Ministry of Education, Taipei Tech provides the close contacts of confirmed cases 3 rapid test kits. Those who practice self-initiated responsive measures are given 1 rapid test kit. The rapid tests kits were also provided for the staff, supervisors and janitors of the student dormitory. Over 1,300 rapid tests kits had been distributed by the end of May.