Taipei Tech Celebrates Commencement for Class of 2022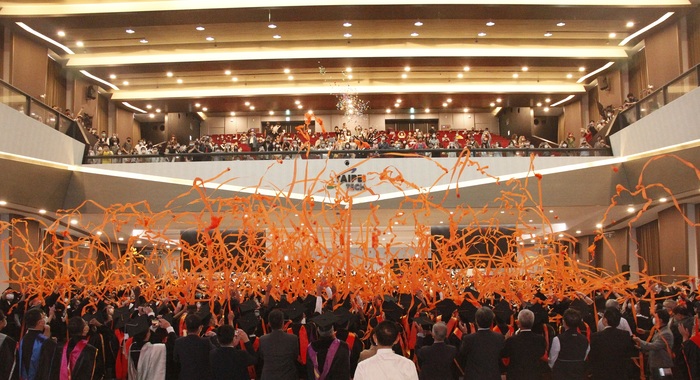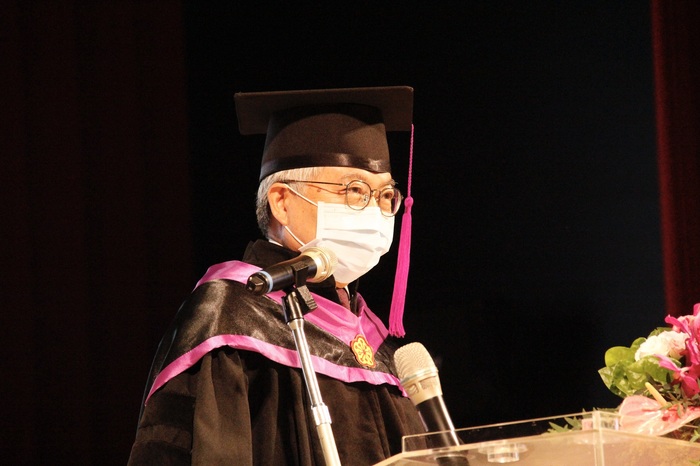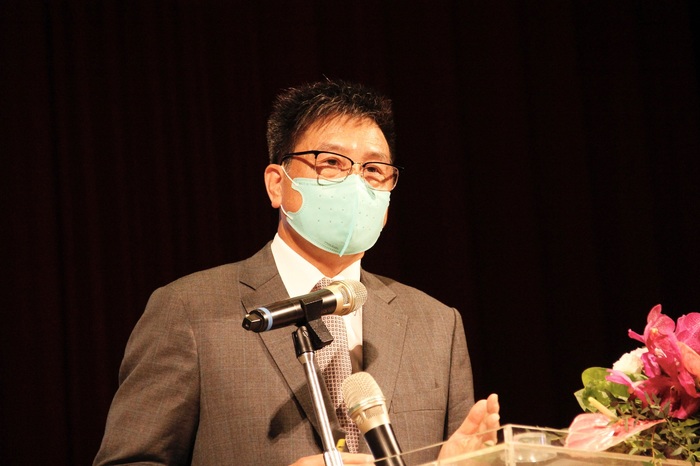 On June 11th, 2600 graduates of Taipei Tech were presented with their diplomas during the commencement ceremony. Due to the COVID-19 outbreak, the physical ceremony was downsized but live broadcasted at the same time for more people to participate online.
Taipei Tech President Wang Sea-fue noted that the students and teachers had together faced the unprecedented challenges posed by the pandemic, but life is full of obstacles, so he advised the graduates to continuously thrive in the uncertain time and overcome predicament.
Wang further encouraged the graduates to find their spark in darkness and to step out of the comfort zone. "Take on responsibilities and never stop learning," said Wang, "I believe that one day you will make your alma mater proud".
Paul SL Peng, Chairperson of AU Optronics Corporation and Taipei Tech alumnus with honorary doctorate degree, was invited to give a speech at the ceremony. Peng encouraged the graduates with his own experience and indicated that in order to grow and gain power, one will need to learn from mistakes, and persist. "Great success is the sum of small efforts, and no matter what kind of career paths that you choose, relentless endeavors will ultimately define your success" said Peng. "You are at the starting line of a marathon with limitless possibilities, and I wish you all the best along the way".
At the end of the ceremony, the members of the graduate student association performed the self-composed graduation song, "New Chapter After the Last Chapter" (video link: https://www.youtube.com/watch?v=LnHrzOe1VIk). The song took the participants down memory lane by recalling the past years on campus. It also served as an overture that symbolizing the start of a brand-new future for the graduates.