Immersive VR Projects to Showcase at 2022 ACM SIGGRAPH Event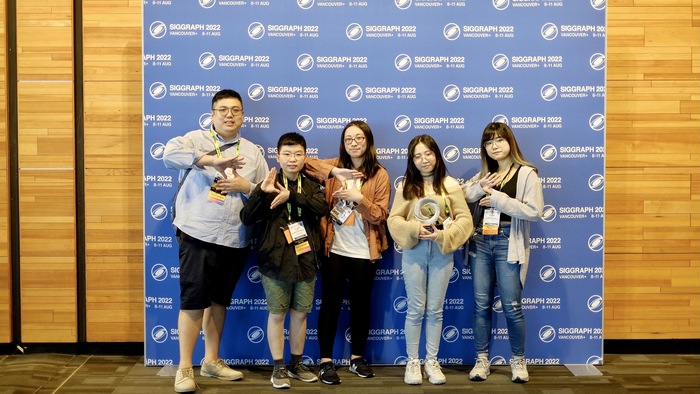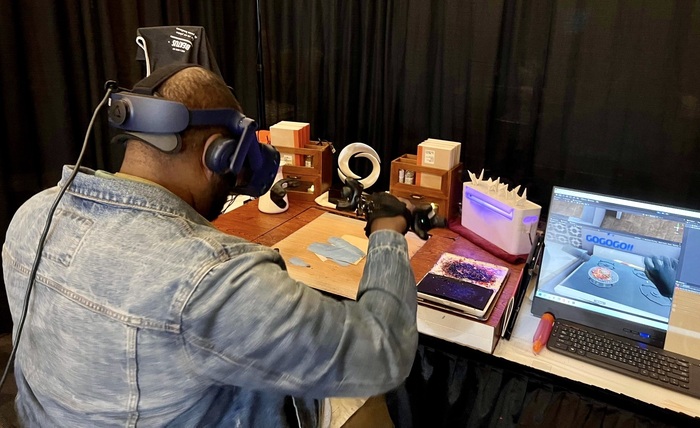 The SIGGRAPH conference is the world's leading annual interdisciplinary educational experience showcasing the latest in computer graphics and interactive techniques. SIGGRAPH 2022, the 49th annual conference hosted by ACM SIGGRAPH, takes place as a hybrid event, with live events at Vancouver and virtual content available online.
Two of the immersive VR projects, "Journal of My Journey" and "Waving Blanket", submitted by Taipei Tech Department of Interaction Design had been selected as part of SIGGRAPH 2022 Emerging Technologies and Immersive Pavilion programs, making them the only 2 Taiwanese representatives made it into the list. "Journal of My Journey" was also listed in the Top Selection Award of the SIGGRAPH 2022 Immersive Pavilion.
Reflecting on the concept of "multiverse", Han Ping-hsuan, professor of the Interaction Design Department, and students, Deng Ying-jie, Lui Ching, Chen Yi-shiuan, Lin Zin-yin and Chou Yu-chih, designed the immersive project, "Journal of My Journey: Seamless Interaction in Virtuality and Reality With Digital Fabrication and Sensory Feedback" that enable users to explore the possibilities of integrating seamless interactions in virtuality and reality.
Han pointed out that in order to embody the concept of multiverse, the team uses tracker, laser cutting machine and VR headset together to seamlessly connect user's experience in the virtual world with the reality. Student Lui shared that this is the first time that she designed a VR application, "thanks to all the people who have helped us achieve this amazing result" said Lui.
Another project created by Han Ping-hsuan, Chen Yu-yen, Pan Wu-ting, Hsu Hui-wen, Jiang Jin-Rong, and Wu Wen-Jun, "Waving Blanket: Dynamic Liquid Distribution for Multiple Tactile Feedback Using Rewireable Piping System" utilizing a water pump, air valve, VR headset and aroma diffuser to create a multisensory relaxation application.
Student Wu mentioned that they have to delve into the study of "fluid mechanics" in order to have a better understanding of the air-water interaction and structural mechanics. "After we successfully integrated multisensory applications within one single device," said Wu, "it was really the most fulfilling feeling".