Taipei Tech and AUO Join Hands to Establish New Joint Research Center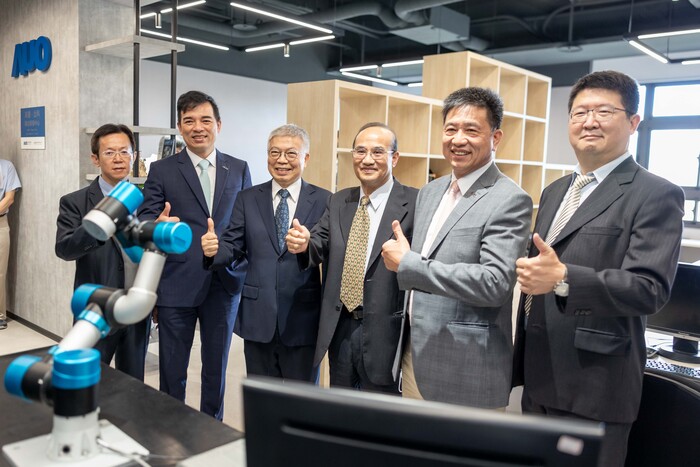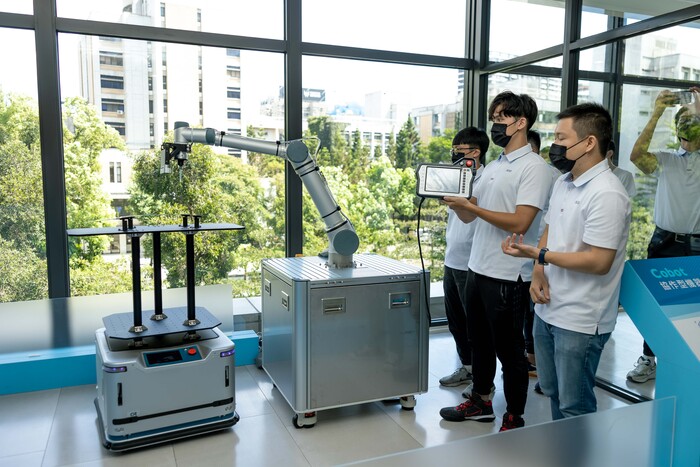 AU Optronics (AUO), one of the world-renowned panel manufacturers, partnered with Taipei Tech to establish a new joint research center located at the new Taipei Tech Pioneer International R&D Building, focusing on smart manufacturing technology. Taipei Tech and AUO held a ceremony on August 31st to unveil the new research center.
Wang Sea-fue, Taipei Tech President, mentioned that Taipei Tech had worked with AUO in the past to develop an energy-saving solution to its air-conditioning system by utilizing AI and 5G technology. The industry-academic cooperation project was a successful model that demonstrated how the academia sector can provide innovative solution to tackle practical needs of the industry sector. Wang believed that with the new opening of the research center, it will deepen mutual partnership and integrate resources, creating a "win-win" for both industry and academia.
Paul Peng, CEO and Chair of AUO, indicated that AUO and Taipei Tech have been longtime partners and have worked on more than 30 collaborative projects. "Our projects ranged from developing industrial robots, image recognition, process optimization, alarm equipment and virtual-real integration," said Peng, "and we are now expanding to work on AI interactive voice response, barrier-free mobility and collaborative robots".
Lien Ching-chang, Director General of the Industrial Development Bureau, MOEA who attended the ceremony, noted that Taipei Tech has cultivated many innovative talents for the industry, and AUO have been the pioneer enterprise that promotes sustainability and renewable energy. "I am happy to see the industry and academia join hands to address the issue of manpower shortage and sustainable development".
Chen Chin-sheng, Director of the AUO-Taipei Tech Joint Research Center, indicated that the center is now developing autonomous mobile robot, robotic arm system and collaborative robot system. The autonomous mobile robots are designed based on the ROS/ROS 2 platform, integrating robotic arms with autonomous navigating transporters to create adaptable and agile solutions that greatly improve production safety as well as product reliability and precision. "These smart automations can help relieve the manpower shortage crisis that we can currently facing" said Chen.