Taipei Tech Celebrates 111 Years, Conferring Honorary Alumnus to Taiwan Vice President and Honorary Degree to Entrepreneur Alumnus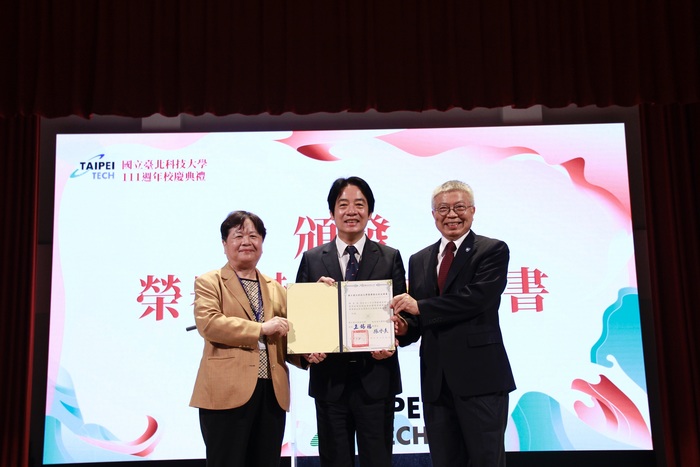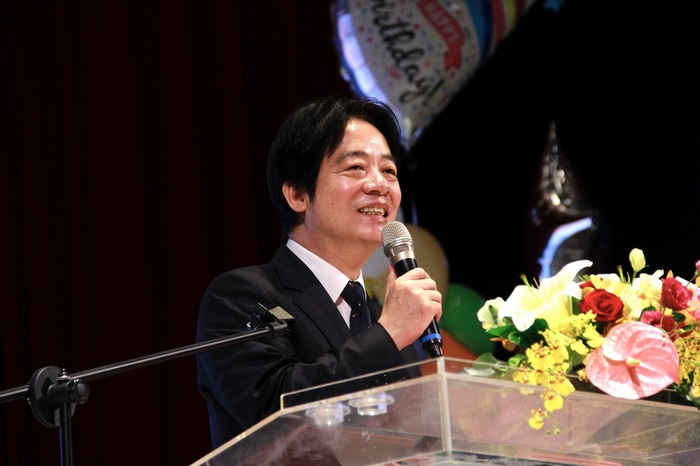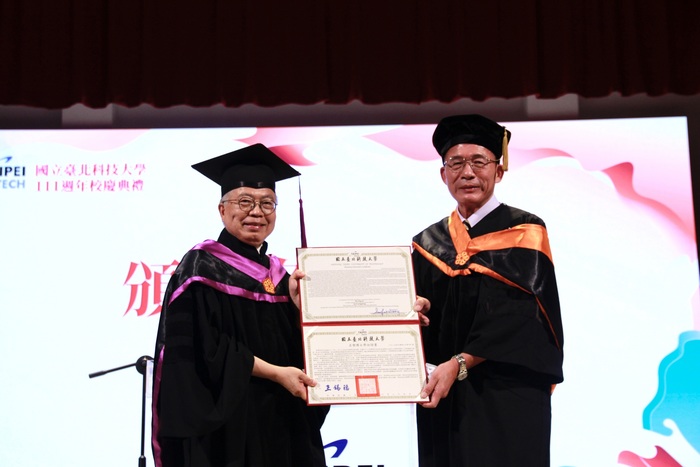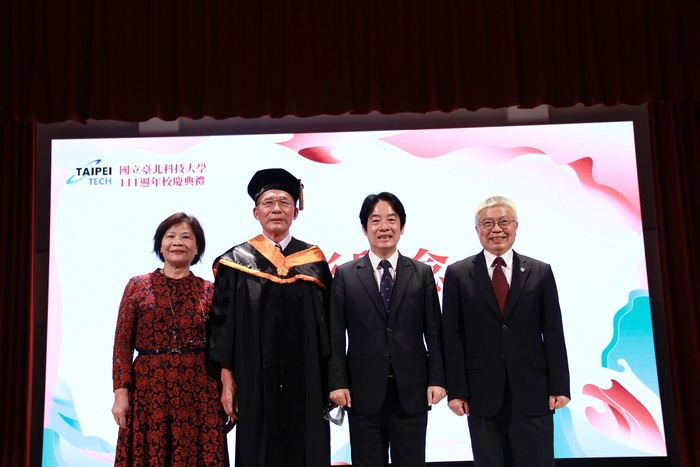 Taipei Tech celebrated its 111th anniversary on October 29th. At the celebration ceremony, Taiwan Vice President Lai Ching-te was declared a distinguished honorary alumnus of Taipei Tech as an appreciation for his contribution to Taiwan's technological and vocational education and overall national development.
Wang Sea-fue, Taipei Tech President, indicated that the university is very honored to make Vice President Lai one of its distinguished alumni. "With so many great leaders and talents supporting Taipei Tech," said Wang, "we will continue to thrive and strive for excellence and sustainable growth."
In his address, Lai indicated that Taipei Tech has nurtured many talents and facilitated industry development for over a century. He pointed out that Taipei Tech has been on the list of the top 500 global universities and the top 100 Asian universities for three consecutive years. Taipei Tech faculty members have also been awarded the National Award for Distinguished Contribution to Industry-Academic Cooperation for four consecutive years. "These outstanding achievements show that Taipei Tech's restless endeavor to pursue greatness," Lai asserted. "I missed the chance to be one of the students of Taipei Tech, but now I can finally declare that I am also a part of this big and outstanding family."
At the ceremony, Lin Bao-zhang, founder and Chief Strategy Officer of INTAI Technology Corp., was conferred an honorary doctorate degree to honor his contribution to Taipei Tech and to Taiwan's precision metalworking industry. Lin graduated from the two-year mechanical engineering program at the Provincial Taipei Institute of Technology (predecessor of Taipei Tech) in 1973. In 2004, he founded INTAI Technology Corp. The company is a manufacturer of precision metal parts for domestic medical equipment; it is one of the top five suppliers of metal processing products in the world. Through INTAI, Lin regularly donates teaching equipment to Taipei Tech, and he has contributed significantly to school development funds and scholarships. Due to Lin's leadership, Taipei Tech also has an internship program with INTAI.