City Science Lab @ Taipei Tech Demonstrated High-end AI Application and R&D Results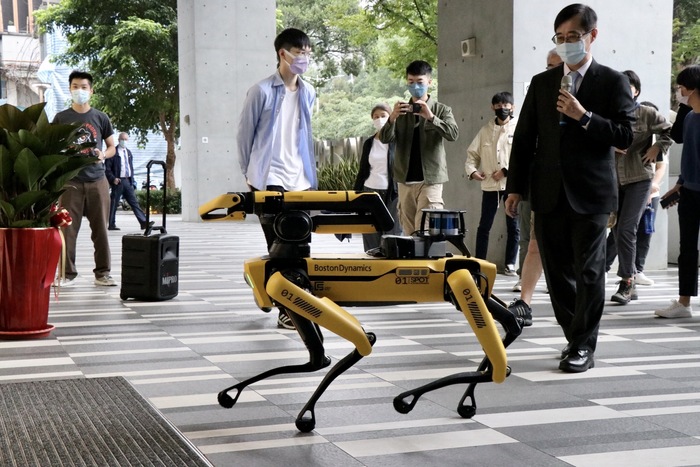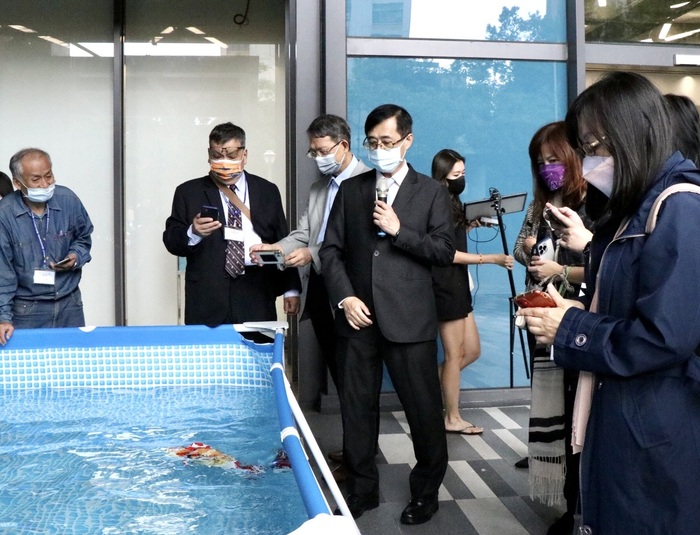 City Science Lab @ Taipei Tech is a cross- disciplinary R&D and teaching laboratory jointly established by Massachusetts Institute of Technology (MIT) and Taipei Tech. The lab recently demonstrated a series of cutting-edge AI applications, such as the Boston Dynamics' Spot robot, and its research and development results, the AI robotic fish and Campus Rover.
Yao Leehter, Taipei Tech Chair Professor of the Department of Electrical Engineering, indicated that the lab is highly supported by Taipei Tech alumni. Through collaborating with Kent Larson, the leader of MIT City Science Lab, the City Science Lab @ Taipei Tech is aim to be an international platform for technology and talent exchange. "Through developing advanced AI technology and big data system, we plan to make Taiwan the island of high-end technology," said Yao.
Taipei Tech adopts and jointly promotes with MIT to implement the Undergraduate Scientific Research Program (also known as UROP, originally rolled out in 1969 by MIT's first President William Rogers), to provide sufficient resources for students and to cultivate a new generation of scientific researchers. In order for students to learn the most modern and state-of-the-art technology application, the lab provides advanced equipment for R&D purposes such as the Boston Dynamics' Spot robot (Spot), an agile mobile robot that can adapt to complex terrains and is equipped with lidar, infrared and stereo vision sensor, which can draw 3D point cloud maps in real time and detect and dodge obstacles. Spot has been used in decommissioned nuclear power plants, factories, construction sites and offshore drilling oil platform, and can be widely used in patrol, troubleshooting, and leak detection.
In addition to the advanced instrumental equipment, the lab also showcased its R&D results. The AI robotic fish is a streamlined robotic fish designed in resemblance with a real fish. By comprehending and mimicking motion model of swimming fish through machine learning, it can swim underwater in a simulated way. The robotic fish is a collective effort of Taipei Tech, National Museum of Marine Science and Technology and Pioneer Material Precision Tech, and is used in the most-recent Pili puppet movie, DEMIGOD: The Legend Begins. The Campus Rover, developed by the team of Professor Yao in cooperation with the Taipei Tech Department of Industrial Design, demonstrated practical AI application in real life. The Campus Rover is a self-charging robot that can be used for campus or hospital express service that ensure the safety of delivery during the pandemic time.