New Research Center to Expedite Commercialization of Smart Healthcare Products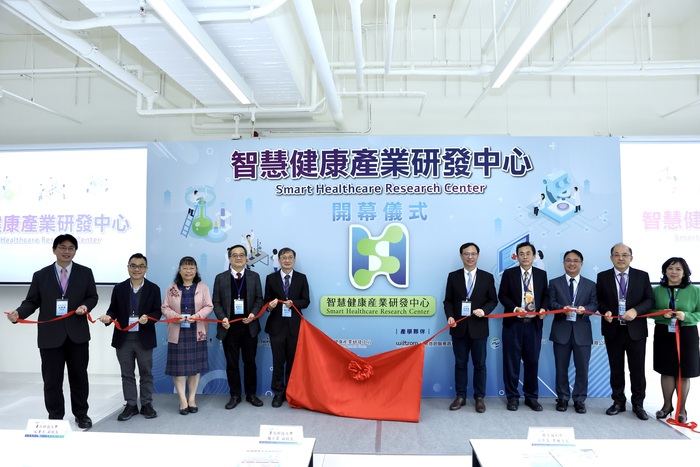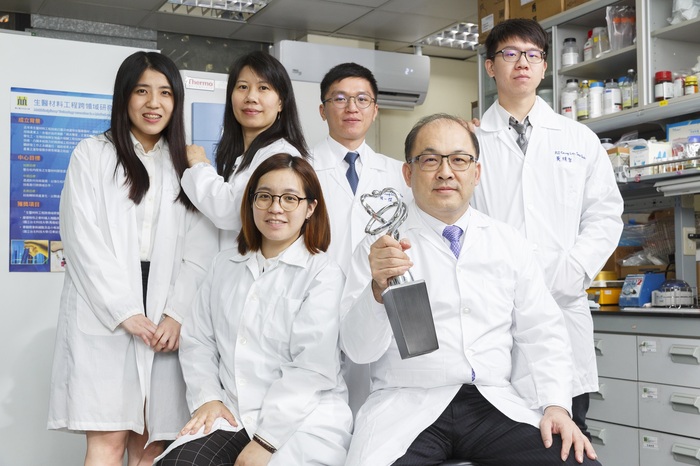 Taipei Tech held an unveiling ceremony on December 14th to celebrate the establishment of the new Smart Healthcare Research Center, which is expected to accelerate the commercialization of high-end smart healthcare products. Guests present at the ceremony included Shih Chung-liang, Deputy Minister of Ministry of Health and Welfare, Lin Ching-hung, Deputy Secretary-General of Taiwan-Japan Relations Association, and Liang Huang-chien, Chairman of Wiltrom Medical.
Deputy Minister Shih Chung-liang indicated that it is crucial to promote smart healthcare industry through incorporating modern technology such as IoT, wearable devices, Virtual Reality (VR), and Artificial Intelligence (AI). "To better manage smart healthcare devices, we have implemented the exclusive law of Medical Devices Act, and the TFDA had already set up the Smart Medical Device Office to provide one-stop consultation," said Shih. "I believe that Taipei Tech's visionary and innovative Smart Healthcare Research Center will expedite talent cultivation and effectively integrate the smart healthcare industry chain".
Taipei Tech Vice President Yang Shih-hsuan noted that Distinguished Professor Fang Hsu-wei, the Director of the Smart Healthcare Research Center, has many years of experience in the commercialization and certification of healthcare and medical products. Fang has successfully launched many high-end medical products to the market, including the ultrasound therapy machine, polysaccharide-based powdered anti-adhesion material, polydioxanone suture and electroencephalogram (EEG) system. Yang further indicated that the Smart Healthcare Research Center will focus on three main objectives: to apply smart healthcare technology in surgery, to build the database for smart medical devices and materials, and to provide consultation on the commercialization of smart healthcare and medical products.
Director Fang indicated that when developing high-end healthcare and medical products, there is a disconnection between R&D result and marketable product. "Through the establishment of the center, we provide a one-stop service that include commercialization process planning and certification, market evaluation and technology development" said Feng, "aiming to accelerate the commercialization of
healthcare product and promote significant medical technology".