Taipei Tech Students Lin Kai-wei and Chen Bo-lin Honored with Outstanding Youth Award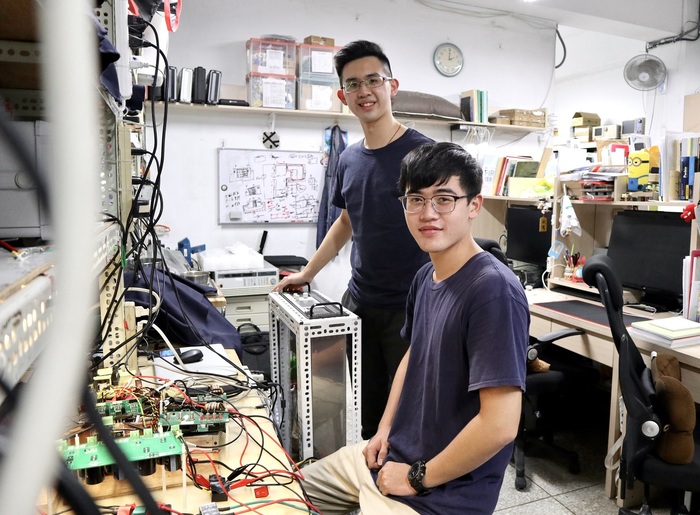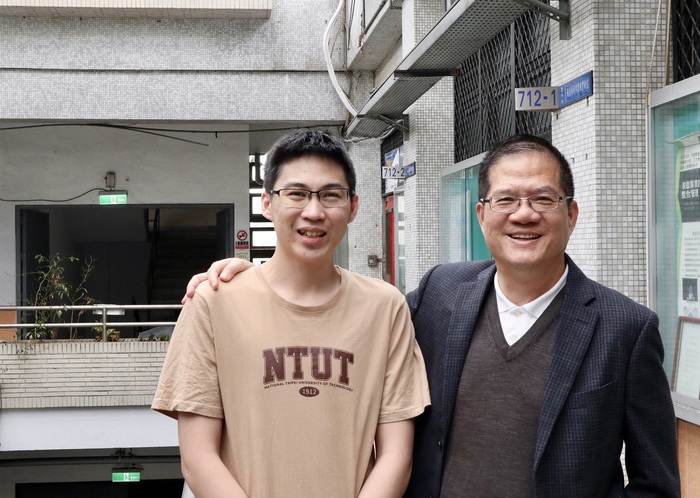 Lin Kai-wei, a senior in the Department of Electrical Engineering, and Chen Bo-lin, a PhD student in the Department of Energy and Refrigerating Air-Conditioning Engineering, have received the Taipei Tech Outstanding Youth Award this year. They are both hardworking students who strive for excellence, even in challenging situations. They have been able to continue their education and enhance their professional skills by applying for scholarships and grants.
Lin Kai-wei has studied at Taipei Tech for four years and has been able to pay for all of his tuition and expenses with scholarship funds. He is a straight-A student and consistently ranks at the top of his class. After years of hard work, Lin has been accepted into graduate programs at National Tsing Hua University, National Yang Ming Chiao Tung University, and National Cheng Kung University.
Lin mentioned that his parents work very hard to pay for the house, and he doesn't want to add any additional financial burden to them. He remembers his mother being very supportive and spending a lot of time guiding and accompanying him as he grew up. "When I was in sixth grade, I failed my math exams twice," Lin said, "but my mother kindly encouraged me and helped me regain my confidence in math."
Professor Chang Chaur-yang, Lin's mentor at Taipei Tech, mentioned that Lin has been elected as class representative for four years. "Lin is a considerate son and a diligent student who is very eager to help others. His classmates are greatly influenced by him. They have formed study groups and encourage each other to do better in class," said Chang.
Lin expressed gratitude for all the teachers who have helped him and the scholarship funds that have enabled him to continue his academic journey. He hopes to one day be able to use what he has learned in a company related to IC design or power systems.
The other recipient Chen Bo-lin had been selected to participate in an overseas summer internship program in the University of Illinois. The two-month program was sponsored by the Ministry of Education. Coming from a disadvantaged background, Chen works hard to achieve excellent academic performance so that he can apply for scholarships. "It is important for me to not burden my family about my tuition fee," said Chen.
Professor Yan Wei-mon, Chen's advisor at Taipei Tech, praised Chen's diligence and perseverance. "Chen is willing to spend extra time to improve his learning and performance. He is also a delightful team player who gets along well with his classmates," said Yan.