Graduation Project Exhibition "Hello, this is the Island speaking", Showcasing Innovative Artworks on Local History and Culture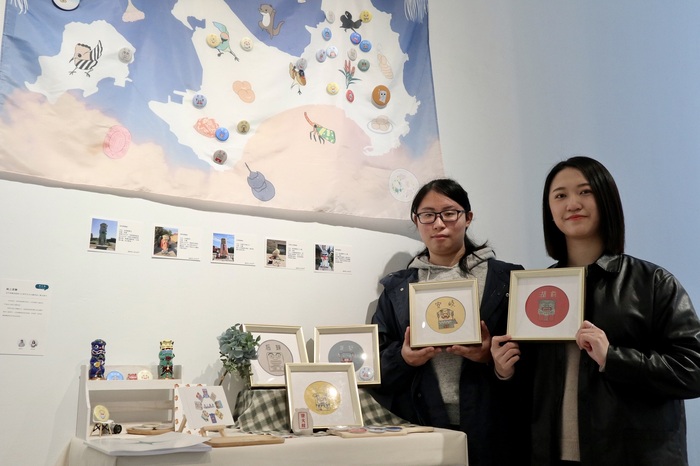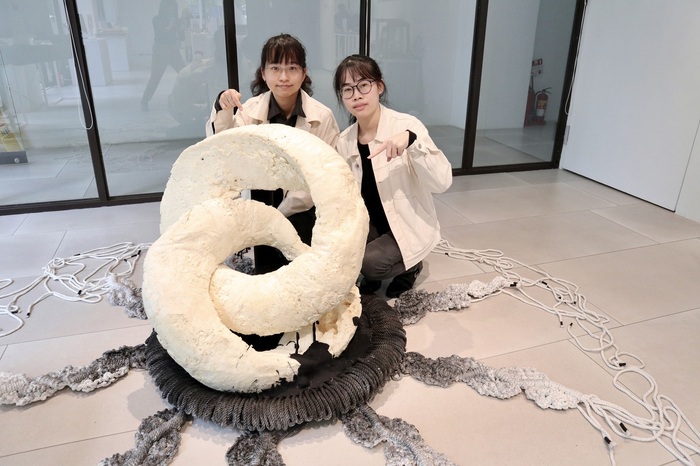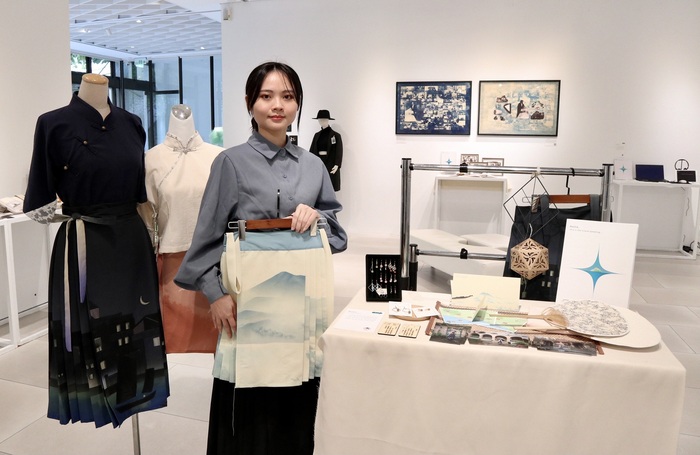 Graduates of the Department of Cultural Vocation Development exhibited their graduation projects from December 23 to 31 at Taipei Tech Arts and Cultural Center, and from January 5 to 15 at the Nishi Honganji Square. The exhibition named "Hello, this is the Island speaking", showcasing 30 artworks created by the graduates that reflect their experiences living on the island and their perspectives on local history and cultural issues.
Taipei Tech Vice President Thomas C.K. Yang indicated that the graduates have been greatly impacted by the global pandemic for two years, and this exhibition shows their ambitions to emerge from the cocoon and reach out to the world. "We can see how the graduates trying to preserve local culture, interpret social issues and promote sustainability through their unique perspectives and creations," said Yang.
Wu Hsin-yi, professor of the Department of Cultural Vocation Development and the advisor of the exhibition, noted that there are three aspects to the exhibition. "Through this exhibition, the graduates will analyze historical context and revitalize existing traditions, create new ideas based on local stories, and propose new solutions to contemporary social problems," said Wu, "there are six projects that have been selected and awarded funding from the National Science and Technology Council".
Li Ruei-syuan and Yang Huei-shin, both grown up in Kinmen, and are familiar with the "wind lion god", the lion-like statue commonly viewed as the guardian of Kinmen by local people. Finding that the historical materials are scarce for the wind lion god, Li and Yang decided to do research on it and represented it in a contemporary approach with pixel art and metallic painting, hoping to pass on the history and story of wind lion god.
Shen Ting-ni and Su Yin-wen, designed an installation art that reflects the state of "burn-out". Being viewed as international classification of diseases by the World Health Organization (WHO), burn-out is an occupational phenomenon that modern people suffered. Shen and Su interpreted the concept of burn-out by utilizing the Möbius strip to symbolize the state of being stuck in an endless cycle. They also created a stress-relieving product, aiming to reduce anxiety and generate positive emotions.
Other projects include the revitalization of traditional Hanfu clothing, furniture from repurposed marine debris and Augmented Reality (AR) experience that demonstrates the traditional U-shaped courtyard homes of Taiwan, "Sanheyuan".
The "Hello, this is the Island speaking" is currently exhibited at the Nishi Honganji Square (Ximen MRT Station Exit 1) till January 15.