Taipei Tech Delegation Visited Partner Institute Warsaw University of Technology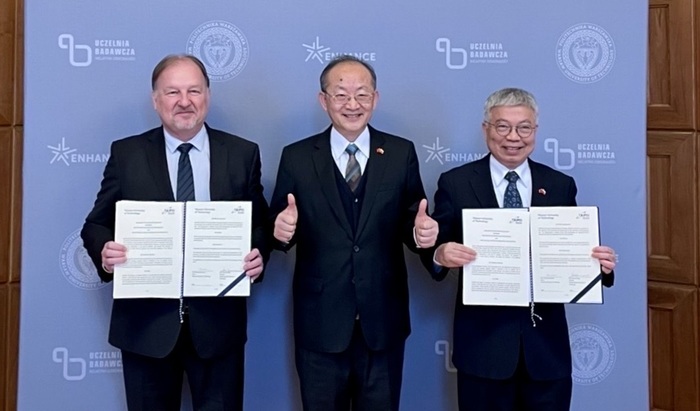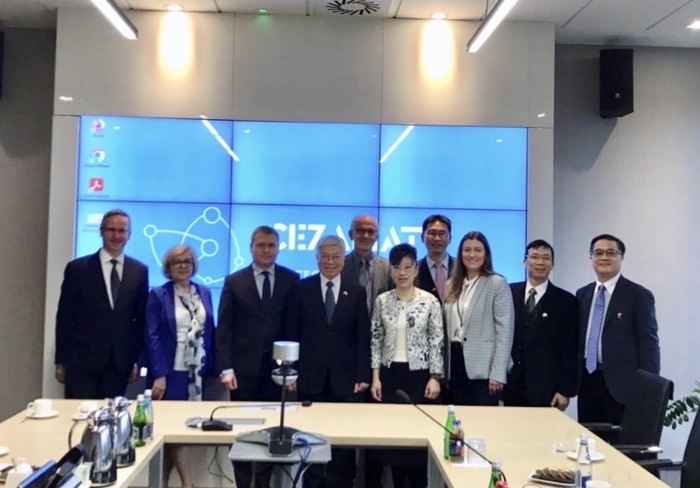 Taipei Tech President Wang Sea-fue, Vice President Thomas C.K. Yang, Dean of International Affairs Pai Tun-wen, and Dean of Research and Development Chuang Ho-chiao visited Warsaw University of Technology on March 3rd to renew the memorandum of understanding, and to discuss further on bilateral cooperation. Representative to Poland Bob Chen was invited to be the witness of this significant occasion.
President Wang indicated that Warsaw University of Technology and Taipei Tech both have over one hundred years of history. Warsaw University of Technology have cultivated many professional talents who become the driving force of Polish industrial development. "The well-known Madame Marie Curie, the first female winner of the Nobel Prize, was the Honorary Doctor of Warsaw University of Technology," said Wang, "the famous Czochralski method was also named after Professor Jan Czochralski of Warsaw University of Technology".
Taipei Tech and Warsaw University of Technology have been partners since 2008. In the past decade, there have been 70 outbound and inbound students who participated in the exchange program between both universities. President Wang noted that both universities planned to broaden future cooperation in joint research projects and joint degree.
While in Warsaw, Taipei Tech delegation paid a visit to Warsaw University of Technology's key research institute, Center for Advanced Materials and Technologies (CEZAMAT). CEZAMAT, co-financed by the European Union, has established a network of five laboratories equipped with state-of-the-art facilities and infrastructure. Taipei Tech delegation also visited the Lukasiewicz Research Network and its Institute of Microelectronics and Photonics. Lukasiewicz Research Network is one of the largest research networks in Europe which provide innovative solutions for businesses to gain competitive advantages.