Taipei Tech and TRSC Unveil Joint Research Center to Drive Smart Railway Technology and Talent Development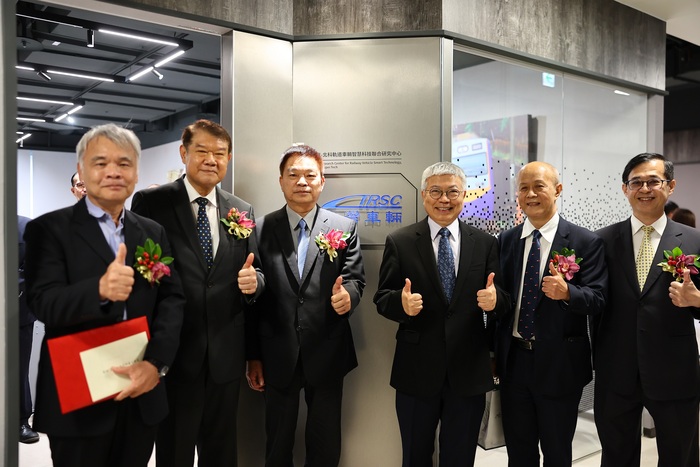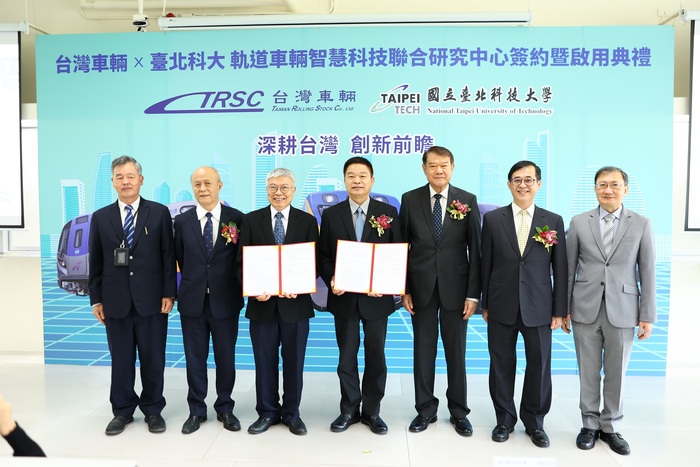 Taipei Tech and Taiwan Rolling Stock Co. (TRSC) announced a partnership and the launch of a joint research center on March 17, joining forces on talent development and advancing smart railway technology. Notable attendees at the launch ceremony included Tsai Huang-liang, Chairman of TRSC; Hsu Shun-jung, General Manager of TRSC; Hu Hsiang-ling, Deputy Minister of Transportation and Communications (MOTC); Ho Nuan-hsuan, Chairman of Chung-Hwa Railway Industry Development Association; Yang Zheng-jun, Deputy Director of Railway Bureau, MOTC; Feng Hui-sheng, Deputy Director of Taiwan Railways Administration; and Sun Guo-hua, VP of China Steel Corporation.
TRSC Chairman Tsai Huang-liang expressed optimism about the collaboration between Taipei Tech and TRSC, emphasizing its potential to greatly benefit the local railway industry. He stated that the new research center will prioritize industry-academia cooperation and talent cultivation, providing students with hands-on experience and practical skills through collaborative projects.
Wang Sea-fue, Taipei Tech President, revealed that the Joint Research Center for Railway Vehicles and Smart Technology will be housed in Taipei Tech's new Pioneer International R&D Building. Wang said, "We will develop smart applications and solutions for multi-track vehicles, including Train Control and Monitoring Systems (TCMS), to enhance train dispatching and repair efficiency."
Yao Leehter, director of the joint research center, explained that TCMS is equivalent to the train's brain and central nervous system, controlling and connecting subsystems such as traction and braking. The center aims to create a smart rail maintenance and disaster-prevention platform that is enabled by TCMS. The platform will establish detection systems for inter-station passenger flow, circuit abnormalities, axle vibration abnormalities, and train drive systems. The data collected through all these systems will provide reference points for rail train scheduling and maintenance, achieving the goal of smart rail transportation.