Taipei Tech Design Student Exhibition, Highlights Social Issues and Sustainability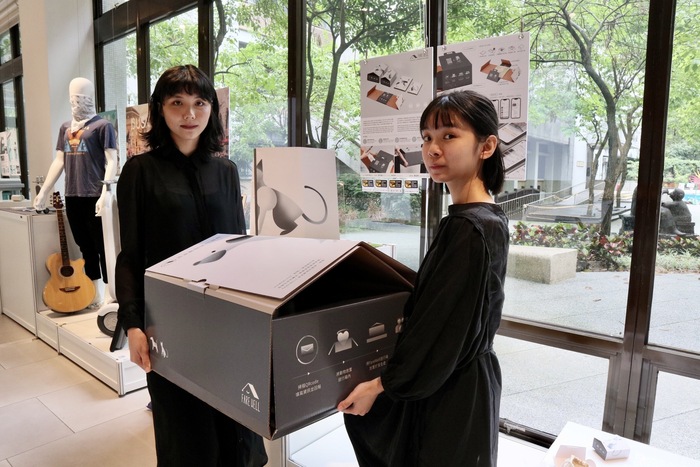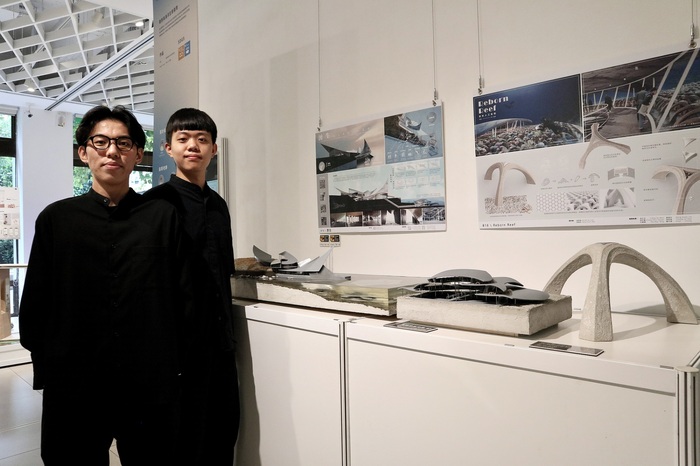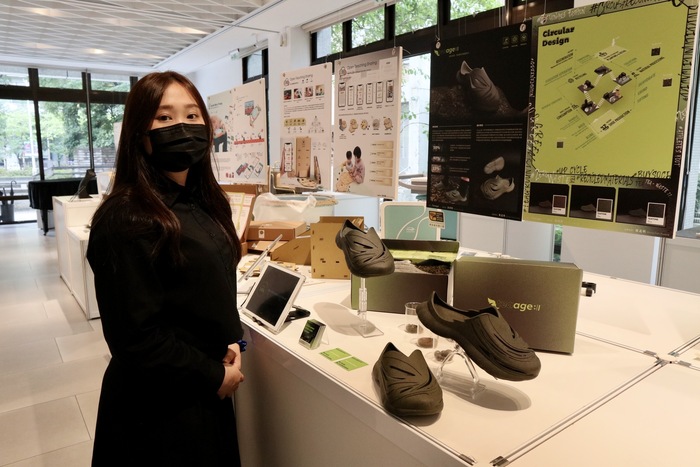 This year's Golden Pin Design Awards, Taiwan's largest annual design awards, considered nearly five thousand entries from design schools all over, and eleven entries from Taipei Tech design students were selected as finalists in various categories. Three Taipei Tech projects were selected as finalists in the category Best of the Year, and one entered the final round of the Recycled Design category. Seven Taipei Tech projects made it into the final round of the Young Pin Design Award. The final results will be announced on May 19.
Taipei Tech Vice President Yang Shih-hsuan noted that the motif of this year's industrial design graduation exhibition, the double wave, stands for the image of wind, which indicated that the wind will carry the graduates to a higher place, eventually reaching their dreams. "We can see how their design works reflect on social issues and sustainability," said Yang, "we hope to see these graduates continue to stay creative, and express their own perspectives through design".
The industrial design graduation exhibition will be exhibited in the Taipei Tech Art and Culture Center till May 15. The exhibition is also hosted online and can be found through the link https://www.behance.net/ntutid108. The designs will then be showcased in the 2023 Yodex from May 19 to 22.
There are over ten thousand roadkill incidents in Taiwan each year. In order to properly and respectfully dispose the animal bodies, students Huang Si-yu and Chuang Wen-yu came up with the "FAREWELL" service. The service includes a farewell carboard box with a QR code, which can be used to place the dead body and register the roadkill incident via a dedicated application. The application is connected to local cleaning squad and convenient stores, and once someone is alerted, they will help to retrieve the farewell box for cremation process.
Combining funeral service and ecological restoration, students Hsieh Yu-lun and Tang Chun-wei's design project, "Yung Sheng", adopted and localized the concept of reef burials. Instead of mixing cremated remains into pH-neutral concrete, Hsieh and Tang propose to contain the cremains into the titanium urn, and store it on top of an artificial reef made from recycled oyster shells. An underwater memorial hall was also designed for family members and friends to pay their tribute.
The exhibition featured various other innovative design projects, such as sustainable footwear made from repurposed tea grounds, tree bench that helps to protect tree root systems, and a bookstore designed to boost concentration and sensation.