Taipei Tech Researchers Unveil Groundbreaking 5G Solutions in World-Renown Communications Engineering Journal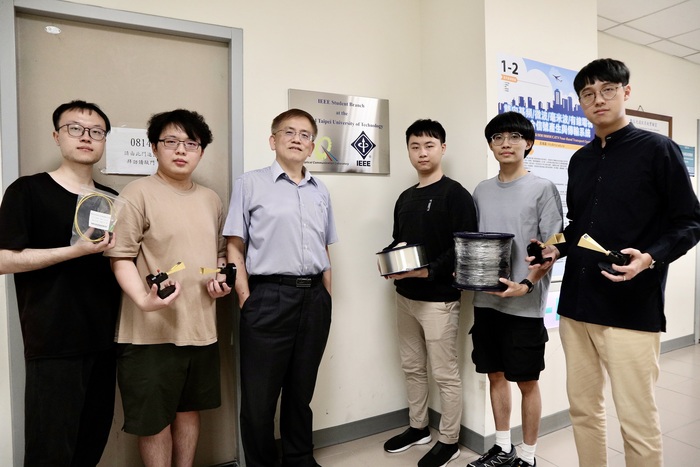 Lu Hai-han, a distinguished life professor in the Department of Electro-Optical Engineering at Taipei Tech, has spearheaded a cross-disciplinary research team to overcome existing 5G technological limitations by adopting single optical carrier modulation. Their breakthrough findings were featured in Communications Engineering, a globally acclaimed journal under the Nature portfolio. This marks the first paper from Taiwan published in this journal, significantly amplifying Taiwan's global presence in the realms of 5G technology and free-space optical (FSO) communication systems.
Lu is currently a fellow of the International Society for Optics and Photonics (SPIE) and of the Institution of Engineering and Technology (IET). He has won the Outstanding Engineering Professor Award from the Chinese Institute of Engineers and the Sun Yat-sen Academic Award (Natural Science) from the Sun Yat-sen Academic and Cultural Foundation. He has also been awarded the Taipei Tech Outstanding Research Award for nine consecutive years.
Lu indicated that the current 5G technology mostly utilizes multi-optical carrier modulation. This method requires a large number of base stations to support the 5G wireless transmission of high-frequency signals in order to meet usage demand, and it also has the inherent and significant challenge in suppressing signal interference. "Multi-optical carrier signals are very much like a crowded MRT train," Lu analogized. "The signals interfere with each other, resulting in the degradation of transmission performance."
The research team has proposed an innovative solution. By using the 40-kilometer single-mode fiber to transmit a single optical carrier, and generating multi-optical carrier modulation through the Mach-Zehnder modulator (MZM) optoelectronic oscillator (OEO), they can simultaneously transmit a large number of signals. This method effectively suppresses RF power fading caused by fiber dispersion and interference from optical beating originating from multiple optical carriers.
In contrast to the current 5G fiber broadband system, the research team's proposed integrated fiber/FSO communication system, operating at MMW/sub-THz frequencies, has demonstrated superior transmission rates, extended transmission distances, and exceptional performance. This lays robust technical foundation for the development of various pioneering applications in the 5G arena. Lu further noted that the system can also be broadly used in high-speed autonomous vehicles, intelligent drone patrols, smart IoT, smart healthcare, and industrial automation.
Paper publication link: https://www.nature.com/articles/s44172-023-00068-1