Taipei Tech Honors Class of 2023, Conferring Honorary Degree to Distinguished Entrepreneur Alumnus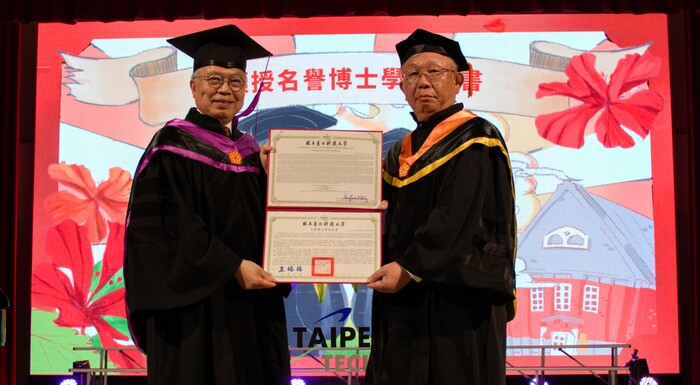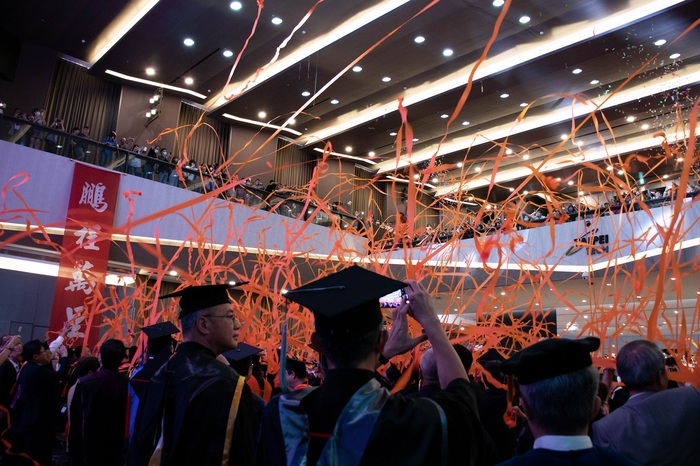 On June 10th, over two thousand graduates of Taipei Tech received their diplomas during the commencement ceremony. The ceremony also saw Tseng Kuo-hua, President of Chicony Power Technology Co., being awarded an honorary doctorate in recognition of his contributions to Taipei Tech, the industry, and the country.
Tseng graduated from the three-year bachelor's program in industrial engineering at the Provincial Taipei Institute of Technology (the predecessor of Taipei Tech) in 1979. He later obtained a master's degree in industrial engineering and management in 2004. Throughout his forty-year career in power supply manufacturing industry, Tseng has excelled in manufacturing management, industrial engineering, and procurement. His leadership was pivotal in transforming Chicony Power during a critical period, steering the company out of the red within a year and cementing its position as a global leader in power supply manufacturing by 2019.
To express his gratitude to his alma mater, Tseng has invested over 100 million NTD in industry-academic collaboration projects with Taipei Tech to foster future talent. Tseng also serves as a long-standing director of the Cultural and Educational Foundation of Taipei Tech. To demonstrate his unwavering commitment to education, he makes regular personal donations to assist financially disadvantaged students in completing their education.
At the ceremony, Taipei Tech President Wang Sea-fue underscored the increasingly prevalent use of AI technology. He emphasized the importance for graduates to not only obtain irreplaceable professional skills but also acquire soft skills that AI cannot imitate, such as emotional intelligence, interpersonal skills, humility, and empathy. Wang further encouraged graduates to develop a strong mindset to weather difficulties and obstacles they might face in the future.
Chang Chi-cheng, president of the Taipei Tech Alumni Association and an honorary speaker at the ceremony, reflected on his own graduation thirty years ago, admitting he too felt uncertain about his future. "Fortunately, countless Taipei Tech alumni have aided me in establishing my business over the years," Chang shared. He assured the graduates that they could reach out to the alumni community for guidance and support whenever needed.