Taipei Tech Rises to 431st in 2024 QS World University Rankings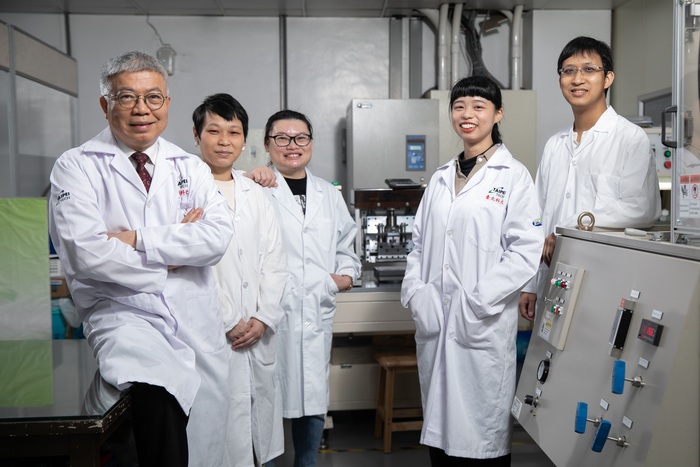 The British education consulting company, Quacquarelli Symonds (QS), announced the latest results of the 2024 World University Rankings. Taipei Tech's global ranking has risen from 436th to 431st, and its ranking in Taiwan has also risen from 9th to 6th.
QS uses indicators such as academic and employer reputation, faculty-to-student ratio, research impact, and internationalization to assess university performance. This year, a total of 1,497 institutions were analyzed and listed, and 27 Taiwanese universities made it onto the final list.
Taipei Tech President Wang Sea-fue indicated that the university's ranking has been consistently rising over the past 6 years. "This achievement is a collective effort of all Taipei Tech faculty, students, and research staff who have participated in the cutting-edge research and innovative education that the university has promoted over the years," said Wang. Earlier this year, Taipei Tech also showed strong performance in the 2023 QS World University Rankings by Subject and was ranked in many subjects such as Chemical Engineering, Materials Science, Architecture & Built Environment, Electrical & Electronic Engineering, Mechanical, Aeronautical & Manufacturing Engineering, Computer Science & Information Systems, and Environmental Sciences. "It is also worth noting that this is the first time we made it onto the ranking list of the Civil and Structural category," said Wang, "and we managed to be ranked 151-200 in the world for that subject."
The university has delivered fruitful research and development results over the past years, continuously achieving great advancements in promoting technology transfer, patent development, output of featured papers, and research projects. To meet the growing demand for aerospace engineers, Taipei Tech recently launched a new graduate program in aerospace systems engineering for the 2023 academic year. The new program's curriculum includes satellite technology and engineering, space mission and system design, space mission operations, space vehicle dynamics and control, space vehicle technology, and space system management. Taipei Tech also collaborates with leading institutions and companies such as Taiwan Space Agency, Georgia Institute of Technology, Pegatron, and the Institute for Information Industry on the program, hoping to advance cross-disciplinary aerospace technology.