Collaboration with Taipei Tech to fresh up shopping experiences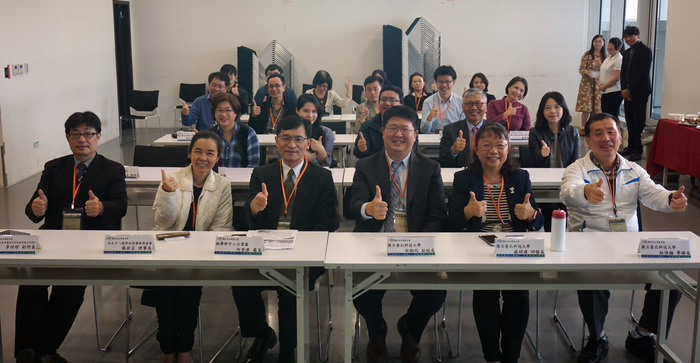 E-commerce has made a major impact on retail stores in recent years, and that explains why the 3C retailers in Guang Hua shopping district are withering. As a supportive partner in the neighborhood, Taipei Tech hosted a workshop on New Retail of the Great Guang Hua District. SMEA of the Ministry of Economic Affairs, Bade Business District, 3C Mall Guang Hua, and Taipei City Government also attended to join talks on the issues.
Jen, Vice President of Taipei Tech, indicated the transformation of the neighbor retailers on business models is crucial not just to the business district itself, but also to Taipei Tech students. The improvement is considered to be doing good for the related industries in the surrounding area. On the other hand, Taipei Tech is capable of providing solutions by including academic resources. Meanwhile, it will be serving as a role model for other business operators, startups, and students to observe and learn once it's successfully transformed.
Ruo Yun Tsai, Chair of the Bade Business District Association, pointed out some plight of retailers. The shops are decreasing in quantity and variety, and only the claw machines are growing more and more. Shoppers do enter the stores to try out everything for free, but most of them leave and settle their purchases online. Since there are increasing young people log in the online stores, the target market of the business district on the streets is inevitably aging fast.
Jin Tsang He, Chief of the SMEA, put forward the importance of retail stores. Shopping districts well show the dynamics of a city and well explain consumer behavior. The retail in transformation, he said, is supposed to retain the connection among people and meanwhile be featured with technology.
Internet matters. The New Retail is about new experiences, and now Taipei Tech and its retailer friends are in talks to figure out all the possibilities.